This article is more than 1 year old
If you want to rent AMD Epyc bare-metal boxes in the cloud, Oracle hopes you see red
As in, Big Red: Database giant says this offering is a worldwide first
OpenWorld Oracle today insisted it is the first public cloud vendor to offer bare-metal servers powered by AMD's Epyc processors.
We're told an Epyc-based bare-metal Standard E2 server can be rented at $0.03 per core per hour, and is available immediately. Oracle claimed this was up to 66 per cent cheaper, on average, per core than general purpose instances offered by competitors, and 53 per cent less than Oracle's other compute instances.
In a blog post on Tuesday, Oracle's principal product manager for compute and HPC, Rajan Panchapakesan, claimed it was "the lowest price offered by any non-burstable compute instance in the public cloud."
The move is the latest tie-in between AMD and cloud providers: the chip biz struck a deal with Microsoft for the next generation of Azure's L-series instances in December last year, for instance.
Follow the money
Speaking at the Oracle OpenWorld conference in San Francisco today, Clay Magouyrk, senior vice president of software development for Oracle Cloud Infrastructure, said the "significantly improved price performance" would offer 2 to 2.5 times more performance per dollar than rival services. This, he told attendees, would have an "important impact on your overall bottom line."
Forrest Norrod, senior vice president and general manager for data center and embedded solutions business group at AMD, also took to the stage to pat the pair of companies on the back for the tie-in. "It's impressive what Oracle Cloud Infrastructure has done with Epyc, how we got that TCO advantage," he said.
He insisted that when AMD brought Epyc to market last year, it was aimed squarely at the cloud. Previous AMD CPU offerings were developed "at a time when cloud was not the important deployment model for IT," he said. Epyc, he claimed, provides "much better TCO for cloud instances, and bare metal instances."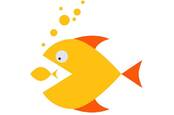 Hmm, there's something fishy about this graph charting AMD's push into Intel's server turf
READ MORE
As well as the bare-metal servers, Oracle also announced that one, two, four and eight-core virtual machines on Epyc hardware are available now, and 16- and 24- core VMs will be offered in the first half of 2019.
The Standard E2 instance has 64 cores per bare-metal server, and apparently up to 33 per cent more memory channels that comparable Intel instances, which Oracle says makes it ideal for data analytics workloads that rely on higher core counts and need plenty of memory bandwidth. The marketing blurb for the platform also pointed to AMD's partnerships within the Hadoop ecosystem – including partnerships with three (soon to be two) major players in the form of Cloudera, Hortonworks, and MapR.
Panchapakesan also said AMD Epyc-based instances were suited to HPC workloads that rely on memory bandwidth, such as computational fluid dynamics. "On a 4-node, 14M cell Fluent CFD simulation of an aircraft wing, the AMD Epyc-based instance demonstrated a 30 per cent reduction in cost along with a slight reduction in overall run times as compared to an x86 alternative," he claimed.
The instances announced today are generally available in Oracle Cloud Infrastructure's US East-Ashburn region, and will be rolled out to London, UK, by the end of this month and other US and European regions by the end of the year.
Don't rain on our parade
Also today, Magouyrk ran through a set of other cloud infrastructure announcements Big Red is making during its four-day gabfest.
This includes the expansion of its regions, saying that customers are demanding the right regional access. It has added two government-focused regions on FedRAMP (Federal Risk and Authorization Management Program) in Aspen and Phoenix, in America, with more slated for the next year or so. >This includes three Department of Defense Impact Level 5 regions between January and April next year. There will also be regions in Toronto, Canada – due in December this year – and Zurich, Switzerland, and Sydney, Australia, by the end of 2019.
Further cloud announcements focused on integrated security solutions, with the launch of a pervasive key management service that allows customers to control end-to-end encryption of their data, and a web application firewall due in November to protect against web traffic attacks.
The IT titan also added a cloud access security broker to constantly monitor and enforce secure configuration of customers' cloud. Magouyrk said that it's often not the case that organizations are hacked by miscreants with sophisticated tools and exploits, rather it's because "someone left the door open." The CASB alerts users to such security blunders, and allows them to take programmatic action. ®
By some amazing coincidence during OpenWorld this week, CNBC reports that Oracle arch-rival Amazon suffered an outage on its Prime Day in July due to migrating from Oracle's database to its own technology. "It shows that Oracle's database is more efficient in some aspects than Amazon's rival software, a point that Oracle will likely emphasize during this week's annual OpenWorld conference in San Francisco," the TV news station's Eugene Kim writes. Fancy that!