This article is more than 1 year old
Finally, someone takes a stand against Apple, Samsung for slowing people's phones. Just a few million dollars, tho
Smartmobe-borking updates make Italians see red
Apple and Samsung have been fined a relatively sod-all amount – just a few million dollars – by Italy's antitrust watchdog for purposefully slowing down old phones.
Still, it's the thought that counts, eh?
In a statement on Wednesday, the Italian competition authority, the Autorità Garante della Concorrenza e del Mercato (AGCM), said both companies had violated consumer protection laws by "inducing customers to install updates on devices that are not able to adequately support them."
It fined Apple €10m ($11.4m): €5m for slowing down the iPhone 6 with its iOS 10 update, and a further €5m for not providing customers with sufficient information about their devices' batteries, including how to maintain and replace them. Apple banks millions of dollars an hour in profit.
Samsung was fined €5m for its Android Marshmallow 6.0.1 update which was intended for the Galaxy Note 7 but which lead to the Note 4 malfunctioning due to the upgrade's demands.
Both companies deny they deliberately set out to slow down older phones, but the Italian authorities were not persuaded and clearly felt it was a case of "built-in obsolescence" – where products are designed to fall apart before they need to in order to drive sales of newer models.
Apple and Samsung had "realized unfair commercial practices… in relation to the release of some firmware updates of mobile phones that have caused serious malfunctions and significantly reduced performance, thereby accelerating the process of replacing them," the regulator stated.
Apple iOS 10 update was designed for the iPhone 7 but owners of older phones immediately started complaining that it was causing their phone to crash. Apple put out a fix in an update (10.2.1) which resolved the problem by throttling their phone's CPU, which made the phone run slower. It didn't inform customers that's what it was doing however.
Batterygate
That approach caused further outrage and Apple eventually offered to replace old batteries in older iPhone models with newer batteries at a significantly reduced price. All that led to a range of countries, including France and the US, to dig into the saga.
Of course this is Apple, so while announcing the program it also confidently assured everyone that it had only acted in their best interests.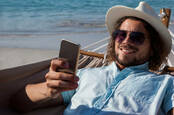 Surprising no one, Google to appeal against European Commission's €4.34bn Android fine
READ MORE
"Our goal is to deliver the best experience for customers, which includes overall performance and prolonging the life of their devices," it said in a statement at the time.
"Last year we released a feature for iPhone 6, iPhone 6s and iPhone SE to smooth out the instantaneous peaks only when needed to prevent the device from unexpectedly shutting down during these conditions. We've now extended that feature to iPhone 7 with iOS 11.2, and plan to add support for other products in the future."
The Italian authorities see things differently. To their eyes, both companies pushed users to download updates that they knew would disrupt the phone's functioning. And they did so without explaining the impact of the update, without sufficient support and with no way of restoring the original functionality.
Samsung for example told Note 4 users that install the Marshmallow update without informing them "of serious malfunctions due to the greater stresses of the hardware" – malfunctions that led to expensive out-of-warranty repairs in many cases.
Apple is being sued in the US for the phone-slowdown – a case that is still ongoing. It is also being sued in a similar case where the company purposefully stopped its FaceTime video conferencing system from working on older iPhones.
Samsung has said it plans to appeal the Italian fine, saying it is "disappointed" at the decision. It claims that it only releases software that give its customers "the best possible experience." Apple has yet to say anything in response to its fine. ®