This article is more than 1 year old
BT, beware: Cityfibre reveals plan to shovel £2.5bn under Britain's rural streets
Full fibre deployment shifts up a gear
Privately-owned broadband biz CityFibre declared this morning that it would spend £2.5bn on building out full-fibre connections to British homes.
The company, which was sold for £537m earlier this year to a brace of investment funds, said in a statement that its spending plans are based on extending its network out from existing "fibre spine assets" into fibre-to-the-premises (FTTP) internet connections.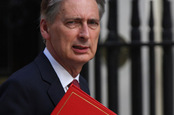 UK chancellor puts finger in air, promises 15 million full fibre connections by 2025
READ MORE
Set against a backdrop of a lacklustre BT Openreach full-fibre rollout plan and an increasingly foolhardy ambitious government plan to get 15 million connections delivered by the year 2025, CityFibre's splurge will certainly have the market sitting up and paying attention.
"We now need to work together across Government, Ofcom and industry to create a level-playing field that continues to encourage investment from multiple network operators, so that full fibre can be delivered as quickly and effectively as possible."
Last year Cityfibre signed a half-billion-pound deal with Vodafone to roll out FTTP connections to five million homes by 2025, something that raised a few eyebrows. Construction, it said, is already under way in Milton Keynes, Peterborough and Aberdeen, with a further four towns and cities set to have their streets dug up for new fibre "before the end of the year".
Cityfibre and other alternative networks (altnets) work on the basis of competing with government-backed BT Openreach, targeting areas where the one-time state telco has dragged its feet to install fibre. Cityfibre itself has been one of the more eye-catching altnets in the UK, having swallowed smaller connectivity player Entanet for £29m last year and scored external investment on the back of rising revenues, albeit without the expected increase in profits to go with them.
The investment fund buyout earlier this year included Goldman Sachs' infrastructure investment arm, about which company director Mark Collins told us at the time:
"Goldman Sachs are very experienced infrastructure investors. What they are looking at is the potential, longer-term value. Therefore they have concluded that represents the right value based on its future." ®