Grumbling about wobbly Windows 10? Microsoft can't hear you over the clanging cash register
Redmond runs rampant, reaps ridiculous record revenues
---
If Microsoft is sweating from the heat it's taking on Windows 10 release quality, its financial figures certainly aren't showing it.
Virtually every part of the Redmond giant's major businesses reported a gain as Microsoft turned in a record FY 2019 first quarter on Wednesday. For the three months to September 30, its GAAP results were as follows:
Revenues of $29.1bn were up 19 per cent from the year-ago quarter's haul of $24.5bn.
Net income of $8.8bn was up from 34 per cent from $6.6bn in Q1 2018.
Earnings per share of $1.14 were up 36 per cent and well above analyst estimates of $0.96.
Personal Computing revenues of $10.7bn, up 15 per cent. Windows OEM revenue was up 3 per cent, while Windows commercial products and cloud services were up 12 per cent. Gaming revenue soared by 44 per cent, while Surface revenue grew 14 per cent. Search revenues were up 17 per cent.
Productivity and Business Processes revenue was $9.8bn, up 19 per cent. This included a 17 per cent jump for Office commercial and 16 per cent boost for Office Consumer. LinkedIn revenue was up 33 per cent, while Dynamics revenue grew 20 per cent.
Intelligent Cloud revenues of $8.6bn were up 24 per cent. Azure revenue was up a mighty 76 per cent from Q1 2018, while enterprise services revenue was up a less impressive 6 per cent. The big gains come despite Microsoft spending 19 per cent more in the quarter on cloud infrastructure and R&D.
CEO Satya Nadella was, as expected, beaming over the stellar quarter.
"We are off to a great start in fiscal 2019, a result of our innovation and the trust customers are placing in us to power their digital transformation," Nadella said.
Even former Microsoft honcho and roundball enthusiast Steve Ballmer approved. Possibly because he's still a shareholder:
I am so proud of@microsoft. @satyanadella and his team are really innovating and reaping the success congrats https://t.co/pcXXwz6QHe

— Steve Ballmer (@Steven_Ballmer) October 24, 2018
Redmond's roaring results come despite lingering gripes from some Microsoft customers over the company's handling of the Windows 10 update program and the ongoing quality issues with its flagship product.
That the Windows commercial line would - despite these problems - see double-digit growth would suggest that, even if punters are sick of Microsoft, they're still opening their wallets.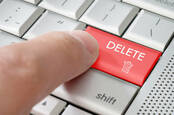 Microsoft deletes deleterious file deletion bug from Windows 10 October 2018 Update
READ MORE
The numbers also come ahead of Microsoft's expected Borging of GitHub. Nadella did try to reassure anxious developers, telling analysts that Redmond plans to leave the code repo mostly untouched.
"For us GitHub is not a means to some other end, it is an end on its own. We think this is perhaps one of the big SaaS opportunities going forward," he told financial analysts on a conference call.
"It will be all about maintaining the GitHub community and the ethos at the core."
Shares in Microsoft were up 2.38 per cent to $104.70 in after-hours trading. ®