US consumers and businesses shopping for tech in Europe? The rise of manufacturing in Vietnam or the Philippines? The tech industry is braced for the potential consequences of another, wider reaching round of trade tariffs on components or finished goods that are imported to the US from China.
Amid Trump-China tariff tiff, Cisco kit prices to resellers soar up to 25%
READ MORE
The story so far, aside from the trade war rhetoric between the Trump administration and the Chinese premier, has seen the US impose $50bn worth of tariffs on imports from China in June and then last month a 10 per cent import tariff on $200bn worth of kit and components.
This largely impacted networking kit, with Cisco and Juniper both upping their prices in the channel which are then passed down the chain to the end user. Cisco prices, as we exclusively revealed, went up on average by 7.8 per cent and Juniper has said punters can expect a 4 per cent hike on "affected products".
A bigger threat from America is that the current 10 per cent tariff will jump to 25 per cent from January: Trump has talked of slapping $267bn on products "ready to go on short notice". China has threatened to retaliate.
Dion Weisler, HP Inc CEO, said his firm has not felt the squeeze as yet, but added: "What's probably of a greater concern is the threat of the next $267bn of tariffs."
"If they come into effect, it will be effectively every single good that comes from China into the United States," he said. "You can imagine going to Wal-Mart, and they would have a tariff imposed on everything, and that would include notebooks, etc within our industry."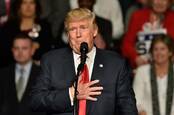 Bad news: Juniper to pass Trump's China tariffs onto customers. Er, good news? It'll be about 4%, says CEO
READ MORE
"That would be harder to mitigate given that the ecosystem is entrenched in China from a components perspective," he added.
The HP boss said he has a team of people internally looking at "tariff engineering", whose job is to work out how to minimise the impact.
"The bigger question comes when the retaliatory position that China might take? What other tensions does that drive?"
China has so far reacted to the US measures by whacking a $60bn trade tariffs on US goods imported to its shores. China imports $130bn worth of goods from the US, so it is limited in the action it can take. The US, on the other hand, imports more than $500bn worth of product from China.
Lenovo is in an interesting position in that it is a Chinese-based PC maker that it has factories in Brazil, Mexico, the Middle Kingdom and one assembly plant run by a third party in Europe. It manufactures more than 60 per cent of the stuff it sells.
Impact
Gianfranco Lanci, chief operating officer at Lenovo, said he agreed with Weisler's summary of events, "in the sense that we see a very small impact today in terms of trade war and tariff."
He said the pressure was being shouldered by networking vendors and to a lesser extent, desktop vendors.
"For the time being it's not a big issue, can we predict what is going to happen in the near future? If I were able to do it I would not be here."
On a Q3 conference calls with analysts to discuss its latest quarterly results, Juniper CFO Ken Miller, yesterday said "all" vendors are "watching intently" to see what happens next between the US and China.
"We have a global footprint. We do manufacture in multiple places, including China. There will be an impact. We were not able to mitigate and our current strategy is to pass an impact along to our customers and partners in the form of an import tax charge."
"Clearly, as we move to 25 per cent or the potential to go to 25 per cent would have a much more significant impact than the current tariffs. We're watching closely and we'll look to mitigate as we can going forward".
'It's so uncertain, and it keeps changing'
A burgeoning trade war has the potential to "dramatically reshape the industry", said Steve Brazier, CEO at respected channel analyst Canalys.
"There's going to be an impact. It's very, very difficult for the vendors to manage this. It's so uncertain, and it keeps changing. One key marker will be the mid-term elections in November, and how well or badly the Republicans do. It may give an indication of whether Trump will be in power for two years or less, or another six years."
The tech vendors may have a lot of thinking to do about shifting manufacturing to other areas. Apple for example produces virtually all of its iPhones in China.
Brazier said he expected a trend - if the trade war continues - of businesses moving manufacturing out of China to other Asian countries. He said Apple will be hit if smartphones are included in the tariff. Samsung, on the other hand, builds nearly all of its handsets in Vietnam.
"If the US puts a 10 per cent tariff on smartphones coming out of China, the American company would suffer and the Korean company would go on to take bigger market share." Vietnam, the Philippines and India will benefit, the Canalys man added.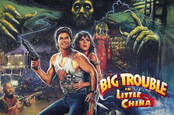 Amid Trump-China tariff tiff, Cisco kit prices to resellers soar up to 25%
READ MORE
The consequence of this could be that vendors start to launch regionalised versions of products. Brazier pointed to Apple releasing ta phone that support two SIMs only in China and Hong Kong.
"That's the first time since Steve Jobs returned to Apple they haven't had global standardised products," said Brazier. "One of the results [of the tariffs] is we may start to get regionalised products and we will go bark to a market that's not homogenous around the world.
"This would be bizarre but could happen, desktop PCs may be cheaper in Europe than the US. Notebooks are so far unaffected and we might get Americans coming on planes to come shopping!"
How this could be good for the US economy was "puzzling," said the analyst, but it could be a boon for the European markets.
"Suddenly European companies could have a real competitive advantage because their networking equipment and the desktops are cheaper here than in the US. Maybe if this continues it could launch a new wave of innovation and success for the European companies out there.
"This competition between China and the US is going to get more and more complicated and sophisticated and we sit in the middle as Europe.
"If Europe is clever, particularly if the tariffs go up in the US, Europe may well get closer to China than a move away from the US to try and at least get leverage between the two."
Gartner chief forecaster John Lovelock, told us "the advice to clients is to ask for items that fall within the tariff and negotiate from there". ®