This article is more than 1 year old
Xiaomi waggles Mi MIX 3, the first smartphone packing 10GB RAM
And you thought 640KB was enough for everyone
Ahead of the company's impending UK launch, Xiaomi has broken new ground with the first 10GB RAM smartphone in China.
The Mi MIX 3 was unveiled yesterday and features the novel camera slider Xiaomi has used before, which reveals the front-facing camera, therefore doing away with the need for a cutout or "Notch". A magnetic mechanism is activated in response to screen pressure, revealing the camera and sensors. And of course, a 10GB model.
Asus claimed the first 8GB RAM phone at CES 2017.
Xiaomi also unveiled another 10GB device, the Helo "Black Shark", which is aimed at high-performance gaming and augmented reality niches and features dual-liquid cooling and software to keep the device frosty during Pokémon Go sessions. Huawei recently announced Mate 20 X, another liquid-cooled monster also after those gaming bucks. The niche is considered too small in the UK for brands to bother – so don't hold your breath that any of the three devices will make it here.
Helo is another example of Xiaomi's brand-within-a-brand model, with the parent acting as a kind of incubator. Xiaomi encouraged the Pocophone operation to hatch inside the mothership, with the fledgling unit using its own design language, and marketing and PR teams, but capitalising on the economies of scale of the parent. It's a also worked well for BKK with its OnePlus project.
It isn't widely known, even among the tech blogs which feature Xiaomi heavily, that the parent is a kind of distributed department store in China – a vast emporium of household goods. The fitness band and air conditioning units are reasonably well known, but it's actually selling everything from towels to suitcases to office supplies – all under the Mi umbrella brand.
Xiaomi has made over 100 equity investments in the producers of these goods.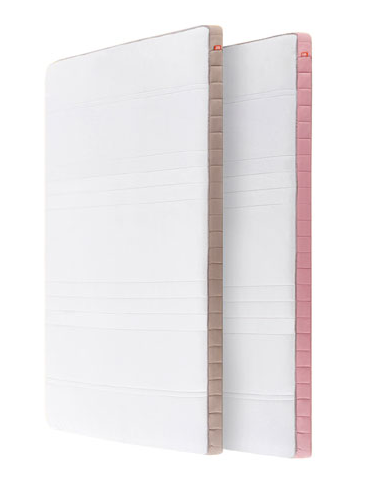 No formaldehyde!
One example is a "no Formalydehyde" mattress – "convenient and safe for direct tactile contact with human skin".
Ideal if you're fussy, and hate formaldehyde. ®