Openreach hacks full-fibre broadband prices for developers... Property developers, that is
Sorry, programmers. No bowel-moving discounts for you
---
BT's Openreach has said it is dropping the price of installing fibre-to-the-premises (FTTP) broadband by around three-quarters as the race to install high-speed internet connections across the UK continues.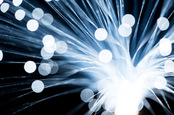 BT, beware: Cityfibre reveals plan to shovel £2.5bn under Britain's rural streets
READ MORE
Following Cityfibre's recent announcement that it will spend £2.5bn to build out FTTP connections from its existing fibre spines, BT Openreach has now offered property developers a discount.
Broadly speaking, property developers have to pay Openreach a fixed fee – known as a contribution – whenever they want new phone/internet cables extended into a new-build development of fewer than 30 flats or houses. For more than 30, Openreach carried the costs itself, aided by its government subsidies. Now the small developments will start to get some relief.
Kim Mears, BT Openreach's strategic infrastructure MD, said in a canned quote: "Our new offer provides a low-cost option to housebuilders and we hope it will help encourage the adoption of this future-proof technology across smaller developments so that no one's left behind. We fully support the government's intention to make full-fibre broadband mandatory on all new builds and we're working closely with [the Department for Digital, Culture, Media & Sport] and housebuilders on how best to deliver this."
The discount of "more than 75 per cent" will apply to residential developments of less than 30 homes, meaning this is squarely aimed at commercial building firms. Openreach said at it has charged up to £25,000 for these small developments.
According to research by the London School of Economics in 2014, doubling the speed of a house's broadband could add 3 per cent to the property's resale value.
Openreach wants to insert its glass rods into no fewer than three million households by 2021. By April this year it had managed 600,000, with its various private sector rivals having done a million between them. ®