Fujitsu: Closes director's gate to Tait, 9 execs abdicate, and for German workers – a crap Weihnachtszeit
Oh mate: Over 1k Bavarian workers bite nails over upcoming plant closure
---
There's trouble at Fujitsu: it is removing EMEIA* boss Duncan Tait from the board – the first non-Japanese exec ever invited on to it – and wants to shutter its German manufacturing plant. Oh, and it's laying off half the number of executive officers that work across the group.
First up, Tait. Fujitsu lied to El Reg. Weeks ago we heard that Tait received the nod about the board change in July. Sources told us about this in September, so we approached Fujitsu's PR for comment and they themselves approached PR in Japan HQ.
Fujitsu responded by passing us a link to a page that showed Tait as a member of the board on 25 June, before he was told of his defenestration. The company then refused to comment further. A spokesman said today he had not been aware of the board change at the time. Sources had told us Tait had missed multiple targets.
Tait, it is now confirmed, is resigning as a borad member on 31 December, as is another director, Norihiko Taniguchi. Tait was handed a seat in the board some three years ago. The company issued a statement: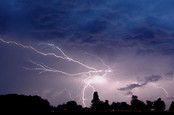 Outside of Japan, Fujitsu KILLS the K5 cloud with 'immediate effect'
READ MORE
"In order to achieve the initiatives to transform its growth strategy as soon as possible, with the goal of becoming a services-oriented company, Fujitsu will substantially change its management structure… with the aim of speeding up decision making and execution."
Tait will remain as head of Europe, Middle East, India and Africa operations, maintain his position on the Global Executive Committee and will still be among the top six execs at the company.
Fujitsu will keep two exec directors on the executive board: president Tatsuya Tanaka and director Hidehiro Tsukano.
In other dramatic actions to improve its financial fortunes, Fujitsu is "halving" the number of exec officers, with nine leaving at the end of the calendar year. The firm is also consolidating multiple business units within its Technology Solutions Sector to simplify management and no doubt reduce some cost.
The Register exclusively revealed a restructure some weeks ago: Fujitsu is abandoning the regional product based setup in EMEIA and moving back to a country-based structure, just three years after implementing the overhaul.
The new structure and heads of units are confirmed here (PDF).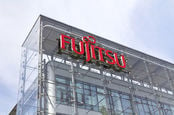 Fujitsu says sayonara to UK exec heavyweights
READ MORE
Fujitsu also confirmed to us it is consulting on jobs affected by pulling down the shutters on its German manufacturing plant in 2020, which would potentially affect 1,800 positions. But the company said it is still committed to selling product. (Just not ones it builds in Europe, it seems, as the firm reportedly shifts its PC production ops to Japan.) Services, it said, are the future for Fujitsu (just not the K5 cloud, which it killed this month).
On its freshly laid Q2 results for the period ended 30 September (PDF), Fujitsu said revenue had declined 3.4 per cent to ¥966.8bn (£6.7bn).
Ubiquitous Solutions, the PC and smartphone unit, is where the most damage was done, declining 22 per cent to ¥129.9bn (£91m). Device Solutions – which designs and manufactures semiconductors – also declined, down 7.8 per cent to ¥132.7bn (£93m). Technology Solutions, which includes systems platforms and services, was the only unit to grow, up 1 per cent to ¥744.7bn (£5.19bn).
Operating profit was down 32 per cent to ¥15.68bn (£10.9m).
Group revenue forecast for financial year 2018 (PDF) is ¥3.9tn (£27.2bn), which, if correct, will represent a decline of 4.8 per cent on fiscal '17. This is based on the impact of the transfer of the Mobile Device business and realignment of PCs following the venture with Lenovo.
Sales are forecast to drop outside of Japan in its fiscal '18 for each of the product groups.
Similarly, operating profit is estimated to drop 23.3 per cent to ¥140bn (£9.76bn). Fujitsu said this was due to "rethinking upfront investments, reducing unprofitable projects [and the] impact of the business model transformation". ®
Bootnote
* Europe, Middle East, India and Africa