This article is more than 1 year old
If you saw a Google ad recently, know that it helped pay off one of its 'sex pest' execs $90m
Revenue: up. Profit: up. Number of managers booted for being creeps: a dirty dozen
If Google parent Alphabet thought its financial results for the third quarter of 2018 would result in a flood of positive coverage on Thursday, it was in for a disappointment. A slew of claims about execs sexually harassing staff stole headlines instead.
Before he had the chance to announce (PDF) year-on-year revenue growth of 21 per cent for the three months to September 30 – an eye-watering $33.7bn total – Google CEO Sundar Pichai found scandals opening on multiple fronts.
The New York Times alleged on Thursday that Google's male executives were pretty much a protected species in the company.
The NYT documented accusations against the "father of Android" Andy Rubin, who was showered with tens of millions of dollars in pay, stock, and bonuses – until a "credible" allegation was made against him. It was claimed, in 2013, he pressured a woman he had worked with at Google, and had been romantically seeing, into performing oral sex on him in a hotel. He denied any wrongdoing when the incident was investigated. Then-CEO Larry Page felt their relationship was inappropriate, told Rubin to quit, and the Android exec pocketed a $90m farewell gift on the way out the door, it was reported.
Rubin, who is being divorced by his wife, still denies the claims against him, saying on Thursday:
The New York Times story contains numerous inaccuracies about my employment at Google and wild exaggerations about my compensation. Specifically, I never coerced a woman to have sex in a hotel room. These false allegations are part of a smear campaign to disparage me during a divorce and custody battle.
Other senior male Googlers were also accused of inappropriate behavior, such one who allegedly had a secret extramarital affair with a fellow Googler who reported to one of his deputies. He remains within Alphabet. Another executive allegedly groped a woman during a boozy off-site bash. He no longer works for Google, and denies any misconduct.
Another manager, Google X's Richard DeVaul, bafflingly brought up his polyamorous relationship with his wife while interviewing a young woman for a Google job – then invited the applicant to Burning Man where he asked her to remove her shirt so he could massage her. She refused. DeVaul apologized in a statement for his "error of judgement." He continues to work within Alphabet.
Within hours of these revelations hitting the internet, an internal email from Pichai to staff, in which he insisted Google does act on reports of workplace sex pests, was handily leaked into reporters' hands.
Over the past two years, Pichai told Googlers, the advertising giant has terminated 48 of its 85,000 employees for harassment. The email was cosigned by Eileen Naughton, vice president of "people operations" (and you thought "human resources" was creepy enough.) Pichai said 13 of those 48 were "senior managers and above," and none of them received payouts. He added that Google now has tools to handle harassment reports, including its Internal Investigations Report, and Respect@.
Now, let's look at those numbers
Meanwhile, Google's financials simply demonstrated how the Silicon Valley giant is bringing the whole world into its advertising universe.
While Pichai and CFO Ruth Porat were keen to talk about cloud revenue, hardware, and Waymo, it's advertising that makes The Chocolate Factory flow. That segment grew more than 20 per cent, year-on-year, in terms of revenue, rising from $24bn to nearly $29bn for the quarter.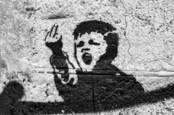 F***=off, Google tells its staff: Any mention of nookie now banned from internal files, URLs
READ MORE
That division made up the lion's share of the profits Google produced over the past three months – all $9.2bn of it, up 37 per cent. This translated into earnings per share of $13.06 and the biz also reported paying an effective tax rate on those profits of just nine per cent. Its revenues, operating income, and other stats, fell below analysts' expectations, leading to its stock dropping about four per cent in after-hours trading.
Google's other revenues grew faster, by 29.2 per cent year-on-year, but it's still only just ahead of being a blip compared to ads, at $4.6bn. The US brought in $15.5bn, EMEA stood at $11bn in constant currency terms, and the Asia-Pacific is worth $5.5bn, in total.
Asked about Google's strategy for China, during a conference call with financial analysts, Pichar tried to assure folks that company "deeply cares about Chinese users," then talked up developer tools and Google Translate for the Chinese market, and didn't mention its much-criticized apparent willingness to craft a censored search engine to live behind the Great Firewall.
YouTube will get more and better advertising opportunities, Pichar said during the call, and there's heavy investment going into image search's advertising potential.
The same is true for Google Maps, he said: "We are definitely launching new ad formats on Maps … local search is a big opportunity."
Porat said on the call that Google has 20 data centers under construction globally, and that's going to lead to more dollars going into submarine cables.
Europe's decision to force unbundling on Android also got a look-in: Pichai said Google's response isn't complete yet, but will be in a few weeks, and while he wants the transition to be "as smooth as possible" for customers and device makers, the lifecycle of mobile phones means he couldn't say when everybody will have a 'droid that doesn't force-bundle other Google products. ®