Intel: You'll get 10nm next year – now witness the firepower of this fully armed cash machine
It turns out the data craze does good things for chip sales
Brushing aside concerns about its 10nm production problems and its ability to meet market demand, Intel reported surprisingly high Q3 2018 financial figures on Thursday, lifting its stock in after-hours trading.
For the three months to September 29, Chipzilla reported record quarterly revenue of $19.2bn, an increase of 19 per cent year-over-year from $16.1bn in Q3 2017. The Xeon processor giant's take was about a billion more than analysts had expected.
In terms of GAAP earnings-per-share (EPS), that translates to $1.38, a 47 per cent increase year-over-year. Net income was $6.4bn, up 42 per cent, and gross margin was 64.5 per cent, up 2.2 points.
Responding to the earnings beat, Intel stock, which ended the trading day up almost five per cent, surged another three per cent after the stock market closed.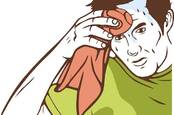 PC makers: Intel CPU shortages are here to stay ... for six months
READ MORE
Bob Swan, Intel CFO and Interim CEO in the wake of Brian Krzanich's shotgun resignation in June, in a statement attributed the results to stronger-than-expected customer demand in both the company's PC and data-centric businesses.
On a conference call for investors, Swan said, "This quarter was the best in our 50-year history," adding: "We expect 2018 to be the best year ever, and our third record year in a row."
Intel raised its 2018 revenue guidance to $71.2bn, which is $1.7bn more than the company forecast in July.
The chip giant showed growth in all of its market segments. Its PC-centric Client Computing Group accounted for $10.2bn of Q3 2018 sales, up 16 per cent year-over-year. Its data-centric business grew 22 per cent overall.
Within this segment, Intel's Data Center Group stands out with a record $6.1bn in revenue, reflecting 26 per cent year-over-year growth. Intel's Internet of Things Group, meanwhile, captured a record $919m, amounting to eight per cent year-over-year growth. Its Non-volatile Memory Solutions Group reported a record $1.1b, reflecting 21 per cent year-over-year growth. And its Programmable Solutions Group posted $496m, up six per cent from the year-ago quarter.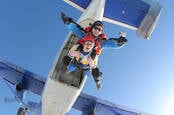 AMD's shares get in a plane, take off and soar to 12,000 ft – then throw open the door, and fall into the cool rushing air
READ MORE
Swan said the company is succeeding in its effort to transform from a PC-centric to data-centric business. And he responded to concerns about lagging delivery of 10nm chips, insisting that Intel continues "to make good progress on 10nm" and expects to deliver the chips to customers at the end of 2019. That would be four years late.
"Our strategy is delivering results because we have products that solve customers' problems," said Swan.
Swan suggested that the growing demand for data among customers bodes well for the company. "We are one of the few companies that touches every part of the data revolution," said Swan.
He also cautioned that US trade relations with China, particularly in terms of tariffs, could complicate things. Intel he said is working with its global supply chain partners to minimize the impact of tariffs. ®