Yes, Americans, you can break anti-piracy DRM if you want to repair some of your kit – US govt
Landmark victory for right-to-fix movement
---
The US Copyright Office has ruled that, in certain circumstances, folks can legally break a manufacturer's anti-piracy mechanisms – aka digital rights management (DRM) – if they want to repair their own gear.
The ruling, issued Thursday, states that from this Sunday onwards "the prohibition against circumvention of technological measures that effectively control access to copyrighted works shall not apply to persons who engage in noninfringing uses of certain classes of such works."
The new rules apply to smartphones, tablets, smartwatches, routers and other wireless hotspots, chatty gizmos like Amazon Alexa and Google Home, plus cars, trucks and tractors. Yes, even tractors have DRM these days.
Thus, within the next few days, they can all be repaired by anyone with the skills, and it's legal to break any DRM stopping you from doing so. Sadly the Copyright Office didn't include games consoles, aircraft, nor boats, and the copy protection systems on HDMI must remain untouched.
The ruling will be hated by manufacturers who have made it their mission to design hardware that people can't repair on their own. After all, it's so much more profitable to force people to either only use a company's own repair service – which can then charge what it likes – or buy "official" replacement parts that again cost a pretty penny, or fork out for entirely new kit.
Manufacturers were able to clap these protection mechanisms on their products under the cover of section 1201, enacted by the much-loved 1998 Digital Millennium Copyright Act, which made it illegal for people to break DRM defenses on technology they own. However, the Copyright Office, overseen by the Library of Congress, can make exceptions to section 1201 every three years.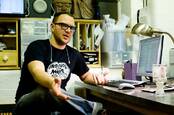 Don't listen to the doomsayers – DRM is headed for the historical dustbin, says Doctorow
READ MORE
The last update was in 2015, and since then the Electronic Frontier Foundation, repair business iFixit, and others have been campaigning to open up section 1201 to allow the freedom to fix. Those efforts paid off on Thursday.
"This is a sweeping victory," said Kyle Wiens, CEO of iFixit. "It's the result of years of careful, painstakingly detailed work by the community. So pop a celebratory bottle, or maybe pop open a piece of household hardware this Sunday — we did it."
They ruling comes just in time. Earlier this month it was discovered that Apple was installing software locks – deactivated for now – in new Mac Pro laptops that would kill the machine if someone replaced any of the computer's hardware with components not signed off by the iGiant's internal software tools. On the one hand, this would stop parts – such as the keyboard – from being swapped out for backdoored gear. On the other hand, it stops people from replacing broken bits themselves, unless they get hold of this software tool.
Apple is the bête noire of the repair movement. Back when Steve Jobs was boss, Apple pioneered anti-repair technology, making unique screw head types and gluing or soldering components in place. Other manufacturers have since adopted these techniques to make it harder for people to fix their own property.
However, the issue isn't sorted quite yet. The Copyright Office can reverse its decision in three years, and you can bet your broken iPad that manufacturers are going to be lobbying hard make that happen, as well as ramping up efforts to make hardware tough to fix. ®