Microsoft to staff: We remain locked and loaded with US military – and will keep adding voice to AI ethics debate
Servicemen and women 'deserve' access to our tech... even if that includes Windows 10 October 2018 Update
Microsoft has responded to critics - some of them on the payroll - over its decision to keep selling tech to the US military, including its recent bid for a whopping $10bn cloud contract tendered by the Pentagon.
There are three reasons why, president Brad Smith said in a blog, the company shouldn't heed calls from some employees to step back from the latest project, or others, with the Department of Defense (DoD).
"First we believe in the strong defence of the United States and we want the people who defend it to have access to the nation's best technology, including from Microsoft," said Smith.
Next up, AI is creating "new ethical and policy issues" in the context of "weapons and warfare", and it would be wrong to deprive any debate on this of Microsoft's "knowledge and voice as a corporate citizen".
He said AI, augmented reality and other tech were posing profound questions, not least of which was the development of weapons that can act autonomously.
"We can't expect these new developments to be addressed wisely if the people in the tech sector who know the most about technology withdraw from the conversation".
The third point, Smith said, is that Microsoft appreciates that not all of its employees will agree with both or maybe either of its previous two points. And that's just fine.
"We don't ask or expect everyone who works at Microsoft to support every position the company takes. We also respect the fact that some employees work in, or may be citizens of, other countries, and they may not want to work on certain projects.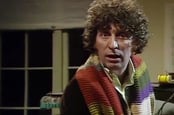 US congress-critters question prime directive of Pentagon's $10bn JEDI cloud contract
READ MORE
He continued, "As is always the case, if our employees want to work on a different project or team - for whatever reason - we want them to know we support talent mobility. Given our size and product diversity, we often have open jobs across the company and we want people to look for the work they want to do, including with help from Microsoft's HR team".
Microsoft has worked with the DoD for "four decades" said Smith, and use of its tech can be found "throughout the American military" powering the "front office, field operations, bases, ships, aircraft and training facilities".
So it hardly seems surprising that Microsoft decided to bid for the 10-year $10bn cloud contact - the Pentagon's Joint Enterprise Defense Infrastructure (JEDI). A controversial contract in that just one cloud provider is being sought to handle the whole thing. It is seemingly controversial with Microsoft staff for an altogether different reason.
On 12 October, Microsofties posted on Medium a letter to top brass, urging them to withdraw from the bidding for JEDI, which they described as "massive in scope and shrouded in secrecy".
Just days earlier, Google confirmed it was pulling out of the action, saying JEDI was at odds with its "values". Oh, and Google also "determined that there were certain portion of the contract that were out of scope with our current government certifications".
Microsoft has no such qualms: it believed, as of May 2018, it could meet all the security requirements.
In June, it emerged that Google was not going to renew its contract with the DoD's Project Maven, in which Google was developing AI algorithms to ID objects in videos taken by drones. Some 3,000 staff had earlier signed an open letter to Google CEO Sundar Pinchai proclaiming that "Google should not be in the business of war".
Smith at Microsoft said in his blog that he and CEO Satya Nadella had met with staff to address the "complex issues" of tech and the military at a monthly company Q&A on 25 October.
He said JEDI will "re-engineer the Defense Department's end-to-end IT infrastructure, from the Pentagon to field-level support of the country's servicemen and women. The contract has not been awarded but it's an example of the kind of work we are committed got doing".
Microsoft "readily decided this summer" to compete for JEDI given its "longstanding support for the DoD. "All of us who live in this country depend on its strong defence".
"We want the people of this country and especially the people who serve this country to know that we at Microsoft have their backs. They will have access to the best technology that we create," said Smith.
Peace of mind indeed.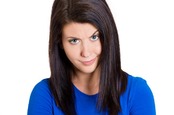 Let's get ethical, says Salesforce as revenues rocket 27% – thanks in part to US Border Patrol
READ MORE
Steve Brazier, CEO at Canalys, told a room full of resellers and distributors at the recent EMEA Channels Forum that they may increasingly find themselves taking "political stands".
This could centre on whether they sell Russian software, or clouds from Chinese firms. For vendors, this could extend to AI and the military, through to attitudes towards LGBT in certain parts of the world.
"Which brands you are going to stop and avoid will become more and more a decision that goes down to your personal ethos and how you want your company to look and behave.
"In countries where there's a very strong rise of nationalism, at what point do you have a duty as an individual and the company leader to speak out against that, assuming you are against that," he said.
Microsoft, on the military and tech, has been pretty emphatic: "When it comes to the US military, as a company, Microsoft will be engaged," concluded Smith.
It'll be interesting to see if the DoD feels the same when it comes to finally award JEDI - the Department extended the deadline for proposals from vendors due to a technical issue and bid protests including one by Oracle.