Top AI conference NIPS won't change its name amid growing protest over 'bad taste' acronym
Not a great look for an industry tackling data bias issues
Special report Like something out of HBO's TV satire Silicon Valley, Neural Information Processing Systems is one of the world's top AI conferences.
Yes, N. I. P. S. NIPS. And a decision to keep calling it that has somewhat split the machine-learning community.
NIPS is one of the must-attend AI events of the year for those working or studying in the industry, and has been running since the late 1980s. Tickets for this year's conference, taking place in Montreal, Canada, in December, sold out in 11 minutes and 38 seconds – faster than Burning Man, the anarchic gathering held in the Nevada desert, USA, and beloved by techies.
The NIPS acronym is distasteful, unprofessional, or inappropriate, according to its critics, who say some people feel uncomfortable attending a male-dominated conference called NIPS. Imagine spending a few days surrounded by thousands of blokes, some of whom crack jokes about NIPS, point out NIPS... you get the picture.
Surveying the landscape
To resolve the situation, a survey questionnaire was sent to 23,300 people who had attended the conference at least once in the past five years, asking if the name should be changed, and what it should be changed to.
The results, according to the NIPS organizers, show 2,270 people responded: 13 per cent identified as women, 82 per cent as men, and the rest were another gender or disclosed no gender. Some 44 per cent of those who identified as women who filled out the form were in favor of changing the name, along with 28 per cent of the men. Of those who were another gender or no disclosed gender, 14 per cent were in favor of changing the name.
Overall, 16.6 per cent of respondents expressed no preference, 29.7 per cent were in favor of changing the name, and 53.7 per cent were against the idea.
| | | | | | |
| --- | --- | --- | --- | --- | --- |
| Gender | Strongly disagree with name change | Disagree with name change | Neutral on name change | Agree on name change | Strongly agree on name change |
| Female | 76 | 41 | 47 | 56 | 74 |
| Male | 593 | 436 | 322 | 317 | 213 |
| Other or not disclosed | 50 | 22 | 9 | 8 | 6 |
| Total (as a % of all responses) | 719 (31.7%) | 499 (22%) | 378 (16.6%) | 381 (16.8%) | 293 (12.9%) |
And so the NIPS organizers decided, for now, not to change the name. "From the data it received in the survey The NIPS Foundation Board anticipated that the decision would be unpopular with some," Terrence Sejnowski, president of the NIPS Foundation Board, told The Register.
"The NIPS Foundation Board welcomes all suggestions for evolving the conference to make it open to all groups and harassment free.
"The NIPS Foundation Board has not ruled out reconsidering the name Neural Information Processing Systems at some point in the future. However the board wants to focus on taking substantive actions to make the conference more inclusive, and it welcomes suggestions for other actions."
#protestNIPS hashtag
In response, Anima Anandkumar, director of research at Nvidia and a professor at the computer and mathematical sciences department at the California Institute of Technology, began circulating the #ProtestNIPS hashtag on Twitter, and started an online petition this month to challenge the decision. More than 1,200 people have signed the appeal, which states the "NIPS acronym encourages sexism and is a slur."
#ProtestNIPS I am starting this new hashtag. Please retweet if you are in support of @NipsConference changing its name. Looking for ideas on how to wear protest on our sleeves/carry signs throughout the conference. Ideas? We can't let the board get away with this shoddy treatment

— Anima Anandkumar (@AnimaAnandkumar) October 25, 2018
Some machine-learning experts told The Register privately that they believed that the poll was conducted unfairly, and the results biased. The poll was only given to previous attendees, and ignores anyone who may have chosen to not attend the conference out of protest or because they were put off by the name.
"Every effort was made to make the survey open and fair," Sejnowski told us in response to this criticsm. "We have received some direct feedback since the release of the decision about how wording in the survey might have been more precise. Ample time was given for responses. Anyone who had attended NIPS in the past 5 years was invited to participate.
"All respondents were offered the opportunity to provide comments in addition to the check-box responses. Those comments were closely reviewed and considered in addition to the statistical data. The NIPS Foundation Board focused almost exclusively on the responses and comments from female respondents."
What does it say about a community that develops algorithms if they can't even deal with biases in surveys? This issue, which affects a minority, shouldn't have been decided by a majority
Anandkumar, however, believes results may have been skewed. "What does it say about a community that develops algorithms if they can't even deal with biases in surveys," she told us. "The majority of the responses are from men, who haven't faced issues of harassment. So, it's easy for them to brush off. This issue, which affects a minority, shouldn't have been decided by a majority."
Other researchers are afraid to speak out for fear this will be spun into a wider political issue. A PhD student at a top AI research lab said they wished they could publicly support the protest and sign the petition, but were afraid to after senior male colleagues warned everyone in the lab not to engage.
"The NIPS conference is well known as one of the top academic conferences in machine learning," said a spokesperson for Women in Machine Learning and Data Science (WiMLDS), a non-profit organization helping women and less-represented genders in their careers.
"NIPS is also well known for its exponential growth in recent years and its lack of awareness and sensitivity around issues of diversity and inclusion. Even though WiML Workshop, which showcases the work of women in the field, has been co-located with NIPS for over a decade, the NIPS leadership has historically dragged its feet on issues of diversity and inclusion."
The decision to keep the NIPS name is "disappointing," Erin LeDell, founder of WiMLDS, told The Register. "It's very bad taste, considering there have been sexist incidents at the conference during the past few years from a result of adults behaving badly. [The board] had a chance to set the tone differently and they didn't take it.
"Over the years, it has had a huge influx of industry money. It's led to a tech bro culture of partying. The last time I went, people talked more about what parties they went to the previous night and how hungover they are. It's inappropriate and I haven't gone back since 2016."
A 'bare bones' Code of Conduct
Last year, an academic made a rape joke on stage at NIPS, prompting board members to enforce a Code of Conduct to shut down any further harassment, bullying, and discrimination.
"In my opinion, NIPS has a problem and should have changed the name," one attendee told The Register. "They're either oblivious or think it's a joke. They called the study group 'Name-of-NIPS Action Team', which shortens nicely to "NON Action Team."
Some researchers, however, believe that changing the name will do little to combat sexism.
"The things that actually will make a difference are adopting a Code of Conduct," said Ariel Herbert-Voss, a computer science PhD student at Harvard University, "with explicit policies for dealing with harassment, funding for childcare so that women – who are still the primary caregivers in most homes – can more easily attend, providing travel scholarships for underrepresented minorities, and making sure that facilities and events are accessible for folks with disabilities.
"Since the initial name change discussion, I've actually been really pleased that the board has come through on addressing each of these points."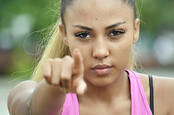 How machine-learning code turns a mirror on its sexist, racist masters
READ MORE
The board members, however, have been slow to act, Reshama Shaikh told El Reg. Shaikh is a data scientist and member of the Diversity & Inclusion in Scientific Computing committee for NumFOCUS, an organization supporting open-source projects.
She was on the team that drafted a new Code of Conduct for NumFOCUS, and reached out to the Diversity and Inclusion committee for NIPS to see if both parties could work together in shaping a uniform set of guidelines and rules. She said she was ignored, and that the conference organizers had decided to draw up their own Code of Conduct with the help of a lawyer.
"I emailed a generic NIPS board email address in May and nobody got back to me until five months later," Shaikh said. "I was told that the emails don't get checked frequently. By that point, the team told me that they had already approached a lawyer and programme chair about the Code of Conduct, which had been accepted."
According to Shaikh, the CoC that had been accepted by the conference board was "skeletal" and "bare bones minimal" in describing how violations would be handled. "I don't want to name names and throw anyone under the bus, but their response showed that they didn't view this issue as important," she said.
Rachel Thomas, an assistant professor of data science at San Francisco University and cofounder of fast.ai, a non-profit teaching AI, said: "I voted in favor of changing the name. I'm disappointed with how everything has been handled by the NIPS committee.
"The failure of the committee to do the right thing on a relatively 'small' issue that wouldn't take much effort does not make me hopeful that they can handle 'larger' issues well at all." ®