After years in the doldrums, the iPhone XR could boost Apple's phone shipments.
iFixit's teardown revealed that the trusted, conventional iPhone design now incorporates a modular (removable) SIM card reader and single-deck motherboard. Intel provided the LTE modem – not surprising given Apple's ongoing legal dispute with Qualcomm. Silicon from TI, Skyworks, Broadcom and Toshiba (flash memory) can also be found inside.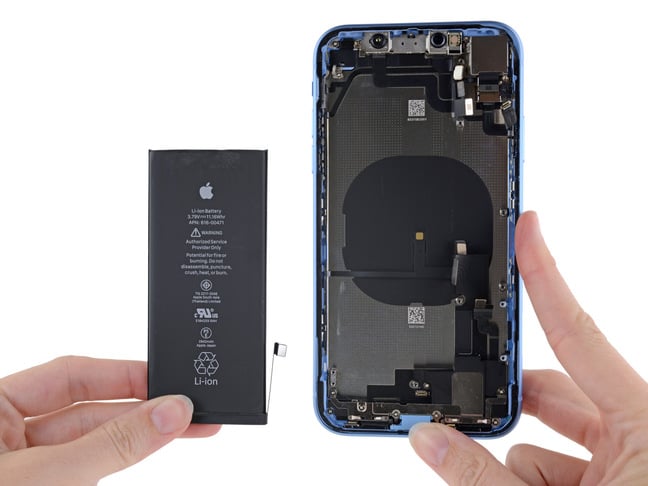 Click to enlarge
The phone offers much of the sizzle of the XS (and XS Max), but without the sticker shock. Someone opting for a 64GB XR over an 64GB XS or XS Max will have to settle for a single-sensor main camera, slightly slower maximum LTE (not gigabit), and slightly less RAM.
They may lose the 3D Touch they're accustomed to. But then again, they'll get much of the XS's goodies and save £250 over the equivalent 64GB. Or £350 over the corresponding 64GB Max. And the battery should last longer on the XR than either XS model, addressing a historic iPhone complaint. Apple claimed it lasts 90 minutes longer than an iPhone 8 Plus, with up to 15 hours' everyday use.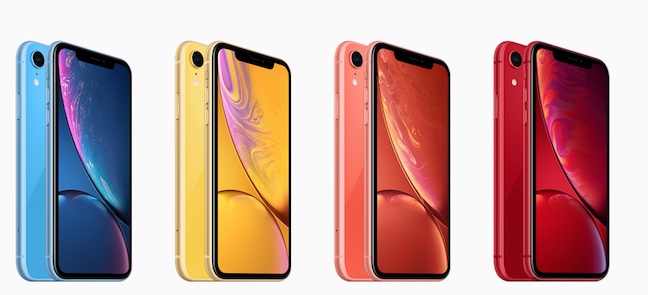 For owners of ageing iPhones – the last big upgrade "supercycle" was when the 6 and 6 Plus upsized in 2014 – who are happy in the Apple ecosystem, this is an excellent upgrade. We expect millions will.
iPhone volumes have been more or less stagnant, but the increased margin and booming services business has fuelled record growth for Apple. The XR should help shift more units. ®