This article is more than 1 year old
Computacenter shares crash by a fifth as sales shrink... Nope, it's not Brexit
That screeching sound might be the wheels coming off tech reselling in Q3
The wheels came off tech reselling in the UK for Computacenter in calendar Q3 according to a trading update released to the London Stock Exchange this morning, sending the firm's share price crashing by a fifth.
At group level, the services-based reseller said revenue for the three months fell by 3 per cent year-on-year to £900m. This was against a tough comparison period – sales booked in the same period of 2017.
UK and France ops were to blame for the shrinkage: Blighty was down 9 per cent to £296m, with Technology Sourcing, aka reselling products, dropping 12 per cent and services down 4 per cent. France sales were £119m, down 6 per cent with product and services down 8 and 1 per cent respectively.
The bright spot came from Germany, with local business there up by 3 per cent to £451m. Reselling and services both climbed 1 per cent. The International unit – the US – was up 13 per cent to £34m.
The group reported a strong first half to 2018, and based on the nine months of the year to date, sales are up 11 per cent year-on-year, so neither management nor investment fund managers need to reach for the revolver just yet.
The results of acquired businesses, Misco Netherlands and Fusion Storm in the US, did not contribute toward the Q3 financials.
"While the overall growth rates in the third quarter in isolation are subdued compared to recent quarters," Computacenter said, "the third quarter presented a more challenging comparison. Our expectation for the fourth quarter is for improved growth before acquisition but not to level seen in the first half of the year."
For clarity, Computacenter grew 18.1 per cent in the first half of the year to a little over £2bn.
It said the professional services pipeline was "building nicely", partly on the back of the continued Windows 10 PC refresh by corporates, which people in the industry think has a few more quarters to run. infrastructure managed services was described as "somewhat more challenged which is making growth more difficult".
The market didn't like what it was seeing from Computacenter today and reacted accordingly: the share price dropped by around 20 per cent after trading opened, wiping a whopping £250m off its market capitalisation. Shares were down by a little over 14 per cent at the time of writing.
Computacenter is one of Europe's largest services based resellers, and is considered a bellwether for the state of the enterprise tech channel. It taking a turn for the worse will be noted by other resellers.
Earlier this month, another reseller giant, Softcat, told the LSE of its cautious sales outlook for next year due to Brexit, and the uncertainty this gives business which then could look to tighten their belt.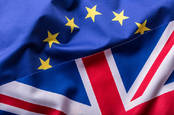 'BMW, Airbus and Siemens' get the Brexit spending shakes
READ MORE
Tech sales in Britain are forecast to grow just 0.5 per cent this year to £105bn, and edge up 0.4 per cent next year, according to Forrester. However, if the UK exits the EU without a trade deal, some forecast a deep recession in Britain.
Already, some big names including Airbus, BMW and Siemens are said to be considering reducing their budgets next year in the UK, and this would obviously dent their tech spending.
Computacenter said its outlook for calendar Q4 trading remains in line with management expectations.
"The core technology drivers of digitisation, cloud, security and network capacity improvement remain robust and these drivers, coupled with our recent geographical expansion, should position us well for future growth into 2019 and beyond."
According to a report by Wall Street analyst Raymond James, sales in the US channel during the third quarter are starting to stutter though there are no indications yet that the impact of the trade tariff is to blame. The feedback was that July sales boomed, slowed in August and fell off a cliff in September.
This, said the analyst, "seemed to affect legacy suppliers to a greater extent than the next generation suppliers". ®