This article is more than 1 year old
Concerns over cops' crap computer kit: UK MPs call for cash, capacity, command
Report slams digital policing and Home Office's leadership
Cops' investment in and adoption of technology is "a complete and utter mess", MPs have said in a scathing report on the parlous state of UK policing.
The House of Commons Home Affairs Committee pulled no punches in its latest report, warning of "dire consequences" if Whitehall doesn't boost funding and address the "complete failure" in Home Office leadership.
Describing it as an "irresponsible failure of leadership", chairwoman Yvette Cooper warned that ministers and officials "must not continue to stand back, as the police cannot do this alone".
Policing in the UK has suffered massive budget cuts in recent years, but crime continues to rise. Recorded crime increased 32 per cent in the past three years, but a lack of resources meant that charges and summons fell 26 per cent.
The MPs' report, Policing for the Future, is wide-ranging, covering police culture, mental health work and cops' ability to tackle so-called traditional crimes as well as the increasingly technical ones, and efforts to boost forces' digital infrastructure and skills. In almost all these areas, the MPs found issues.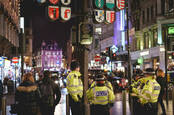 Civil rights group Liberty walks out on British cops' database consultation
READ MORE
"Forces are failing to meet the challenges of the digital age," they concluded in one section. Investment in and adoption of new technology was branded "a complete and utter mess", and lack of digital capabilities is a "systemic problem".
At the same time, the MPs said, criminals are exploiting technology in new and changing ways, meaning that officers are struggling to keep up – or even do the basics – as they battle with out-of-date tech.
Although the committee acknowledged that funding is an issue, it stressed that funding was not the biggest failing. Rather, it is a "complete lack of coordination and leadership on upgrading technology over many years".
"It is astonishing that, in 2018, police forces are still struggling to get crucial real-time information from each other, and that officers are facing frustration and delays on a daily basis," the MPs said.
They added that cops are missing out on even the most basic benefits of data-sharing between forces, let alone developing technologies like artificial intelligence machine learning.
The Home Office is working to replace the Police National Database (PND) and Police National Computer with a Law Enforcement Data Service that it hopes will allow forces to (finally) make use of data-driven technologies – a highly complex project that has come under fire from privacy campaigners.
However, the MPs said that reforms to the PND are "woefully unambitious, and will not solve the problem". According to evidence given to the committee, it will not allow forces to access information on a real-time basis.
The committee did point to some pockets of positivity, such as the digital and data exploitation capabilities available to counter-terrorism police – but noted that this results in "inequitable provision of resources" for other threats like serious organised crime.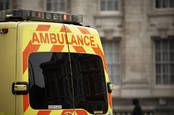 Emergency Services Network delays to cost public purse £1.1bn, Home Office reveals
READ MORE
Counter-terror police use a National Digital Exploitation Service model that the committee said should be copied for serious crime, with regional branches. This would be better able to attract and retain talent, and should be costed up in time for the next spending review, which is expected next year, along with plans to increase more general cyber and digital skills training.
But the loudest recommendation from the MPs was stronger national leadership from the Home Office on technology.
"Ministers need to take ultimate responsibility for the failure of this crucial public service to properly upgrade its technology to deal with the threats of the 21st century," the report said.
However, they added, there also needs to be an improvement within the department – pointing to its "abject failure to deliver the promised savings from reforms to the Emergency Service Network" as an example of "what can happen when national projects are poorly managed". ®