This article is more than 1 year old
If you have inner peace, it's probably 'cos your broadband works: Zen Internet least whinged-about Brit ISP – survey
As for you, Virgin Media...
Virgin pipped BT to be the most-moaned-about UK ISP in Whinge Which? magazine's most recent survey of British broadband.
Price increases lifted Sky to third place – even though it had fewer complaints than rivals in Ofcom's survey published earlier this year. Perennial whinge-bag TalkTalk took fourth.
Rochdale-based Zen Internet lived up to its name, with the fewest complaints out of the 12 ISPs surveyed.
"We designed our network with a level of resilience and capacity," Zen founder and chairman Richard Tang told us recently. The company isn't the cheapest, but hires tech-savvy support staff.
A common complaint apparent from the survey is mid-contract price rises. Tang pointed out that these are sneaked in around Christmas – a time when everyone is traditionally drunk for weeks on end. Just how low can you go, Big Telco?
Last year's survey produced this.
Whinge? surveyed 7,026 customers back in July. Ofcom's data for comparison looks like this: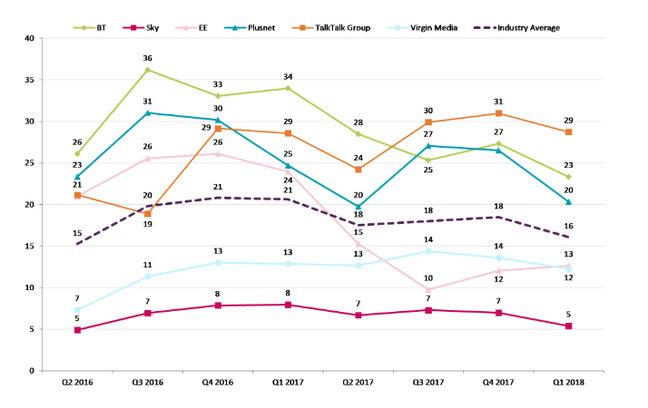 Whinges per 100,000 users. Source: Ofcom
Click to enlarge
As Whinge? noted, 81 per cent of those surveyed haven't switched in over two years, raising the thought that as long as moaning remains Britain's national sport, decent broadband will remain pretty elusive. ®