This article is more than 1 year old
Talk about Micron-aggression: US charges Chinese biz, staff over DRAM chip secrets theft
A Chen, a Ho, and a Wang walk into a bar... or so prosecutors allege
The US Department of Justice has unveiled charges against two companies and three individuals it says have been stealing trade secrets from American memory chipmaker Micron.
The DOJ claims United Microelectronics Corporation and Fujian Jinhua Integrated Circuit – along with individuals Stephen Chen, JT Ho, and Kenny Wang – all conspired to steal the designs and plans for its DRAM chip operation from Micron.
Fujian Jinhua is already on the US government's export ban list over the affair, and Micron is suing the Chinese outfits as well over claims of stolen DRAM technology. Fujian Jinhua has countersued and Micron is currently banned from exporting to China.
According to a newly released grand jury indictment (PDF) from the Northern California US District Court, the alleged theft stems from the April 2016 agreement between UMC and Jinhua to produce their own line of DRAM chips. Before and during that time, it is alleged, the companies obtained confidential materials from Micron's MMT subsidiary in Taiwan.
This is where Chen, Ho, and Wang enter the picture. All three are former MMT employees who left to work at the UMD/Fujian project, taking with them hundreds of files from Micron, it's claimed. Those files include details on Micron's DRAM manufacturing process, a 233-page PDF on the on how to manufacture 25nm DRAM chips, three Excel spreadsheets containing data for manufacturing the actual chips, and finally three PDFs on Micron's 20nm and 1xnm DRAM plans.
The DOJ believes that the value of the stolen documents is anywhere from $400m to $8.75bn.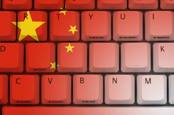 Micron's Chinese DRAM antagonist hit with US export boycott
READ MORE
Using the plundered documents, the UMC/Jinhua venture then applied for its own patents in an effort to pass off the stolen technology as their own, the indictment claims. Micron says the group even went so far as to pursue a criminal injunction in China against its own local subsidiaries.
All three of the individuals and both of the companies have been indicted on counts of conspiracy to commit economic espionage, conspiracy to commit theft of trade secrets, and receiving and possessing stolen trade secrets. Additionally, Wang and Ho were also charged individually with theft of trade secrets and copying and conveying of trade secrets.
The indictments, says US Attorney General Jeff Sessions, are part of a larger DOJ effort to punish China and its companies for their industrial espionage campaigns against US companies.
"As this and other recent cases have shown, Chinese economic espionage against the United States has been increasing—and it has been increasing rapidly," Sessions said.
"I am here to say that enough is enough."
Micron, for its part, says it will back the DOJ campaign.
"We appreciate the US Department of Justice's decision to prosecute the criminal theft of our intellectual property," senior VP and general counsel Joel Poppen said of the indictments.
"Micron has invested billions of dollars over decades to develop its intellectual property. The actions announced today reinforce that criminal misappropriation will be appropriately addressed." ®