This article is more than 1 year old
Swedes grumbling about Apple Store in their park are lucky – in Toronto, Google eats all your data
Tech giants do urbanism? Of course they're watching you
Locals have objected to Apple building a store in Stockholm's Kungsträdgården (Kungsan) park. Protestors said the intrusion of a tasteful glass temple of overpriced consumer electronics encroaches into the public space, ruining the character of the park.
The Swedish capital has owned the park since 1970.
The opposition to Apple's plans, led by Friends of the Earth, is somewhat undermined when one learns that the current inhabitant is, er, TGI Fridays. And that part of the park was once restyled into a golf course to please Mercedes Benz. A cubic cathedral designed by Norman Foster's practice may not necessarily represent a downgrade – but activists are adamant.
Is this worse than TGI Fridays?
Apple has responded to criticism of urban development in the past by inviting people to think of an Apple Store as a "public square" – specifically, "a modern-day town square, where everyone is welcome in a space where the best of Apple comes together to connect with one another, discover a new passion, or take their skill to the next level," according to Apple Retail supremo Angela Ahrendts.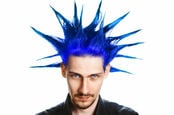 Uncool: Google won't be setting up shop in disused Berlin electrical substation
READ MORE
Who needs parks, or even universities, when you can do all your browsing at the iPhone table? Presumably the kind of mean-spirited people who don't want the building to attack them.
Apple's plans for urban development are modest compared to Google's – but those aren't going so well either.
As The Reg noted last week, Google recently shelved plans to build a campus in Kreuzberg, a hipster enclave in Berlin.
And two years ago Alphabet was given planning permission to develop 800 acres of Toronto waterfront into a car-free, data-driven utopia – what it called "a neighbourhood built as an urban innovation platform" – as part of Alphabet's Sidewalk Labs.
Finally, Alphabet executive chairman Eric Schmidt purred last year, someone had fulfilled Google's ambition to "give us a city and put us in charge".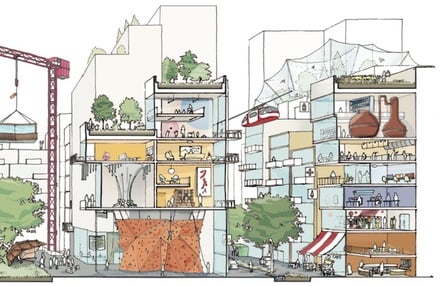 How a Google-ified Toronto could look. Smart
Sidewalk Lab's privacy expert, former Ontario privacy commissioner Ann Cavoukian, resigned with a very specific privacy concern over the Toronto utopia. Alphabet couldn't guarantee that third parties would deanonymise or not share data generated by the project.
Only "taxibots" and "vanbots" are permitted to operate – along with Uber-style ride sharing, which apparently millennials can't do without. The city area will have an API, and data collection is both broad and intensive. Which is where the trouble starts – Google's utopia has since been plagued by another two high-profile resignations, all citing privacy concerns.
The first was advisor Saadia Muzaffar and the second John Ruffalo – the latter citing what he described as a "vague" gagging order.
Former BlackBerry co-CEO Jim Balsillie called it "a colonizing experiment in surveillance capitalism".
So cheer up, you miserable Stockholmites – it's only a shop. ®