Hutchison's UK network Three has upgraded 2,700 urban sites to support faster 4G data.
The introduction of carrier aggregation technology on the network has enabled it to boost downloads by an average of 33 per cent, said Three UK. Users in cities, traditionally the most congested areas, will see the benefit, which manifests itself with a "4G+" label on your phone.
Carrier aggregation is a feature of LTE-A (the A is for Advanced) and allows the component carriers of the signal at different frequencies to be combined to increase bit rate. Contiguous and adjacent spectrum works optimally, but the idea is to make the most of a patchwork of frequencies and spectrum bands. Three said half of the devices on its network support carrier aggregation technology.
It has taken a surprisingly long time for an MNO to make a marketing feature out of it. Vodafone introduced LTE-A carrier aggregation here in 2014, and EE three-carrier aggregation two years later. Both qualify for the 4G+ badge.
Data dump
Last month Three and O2 agreed to build out fibre through London's sewers to speed up the deployment of further 4G and 5G data networks. The deal followed a landmark agreement between Thames Water and telco SSE to put fibre optic cables in the sewers, which were built after London's cholera epidemic of 1848-49.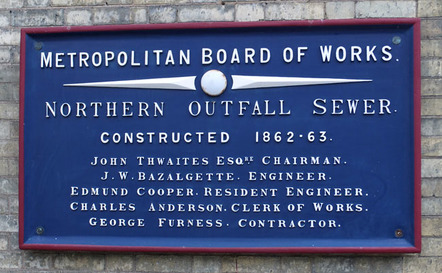 When completed, around 100 connectivity points will emerge from the sewer network, providing backhaul for the two MNOs.
London and Three both have plenty of room for improvement. The English capital finished bottom of 16 UK metropolitan areas for network reliability, speed and data performance, according to RootMetrics, while Three consistently vies with O2 for the wooden spoon when it comes to data rates. It has focused on reliability in recent years.
Litigation punchbag Ofcom has made improving 4G coverage a condition of bidding for 5G – so this won't be the last announcement of its kind you'll read. ®