This article is more than 1 year old
Dot-com web addresses prices to swell, thanks to sweetheart deal between Uncle Sam, Verisign
Freeze on renewal, base costs lifted so we all pay a bit more
The planet's 138 million dot-com addresses are going to get significantly more expensive to renew over the next decade thanks to a contract signed between dot-com operator Verisign and the US government.
New dot-com domains are also set to cost more.
The Department of Commerce's National Telecommunications and Information Administration (NTIA) announced yesterday that it had extended [PDF] Verisign's contract to run the ubiquitous internet registry until 2024 and had decided to lift a price freeze imposed by the Obama Administration.
That means that in December 2020 – and for each of the next four years until the contract expires in 2024 – Verisign will be able to increase the price of dot-coms domains by 7 per cent.
Given the enormous value built up behind most dot-coms, Verisign will almost certainly take the opportunity to increase its price each time (it certainly has every other previous time it has been allowed to raise prices). That means that likely dot-com prices looking forward will be:
2019: $7.85
2020: $7.85
2021: $8.40
2022: $8.99
2023: $9.62
2024: $10.29
Assuming that the dot-com registry continues to grow at its current rate of 4 per cent a year, the company can expect to make up to an additional $1bn (well, $993m) from the new contract than if the rate had stayed the same, which explains why Verisign's share price is up 16 per cent today.
Thanks Obama
This being 2018, the NTIA announcement was tinged with pro-Trump and anti-Obama messaging.
"NTIA and Verisign have agreed to extend and modify the Cooperative Agreement. These modifications are in line with policy priorities of the Trump Administration," the official announcement reads, adding: "The amendment repeals Obama-era price controls and provides Verisign the pricing flexibility to change its .com Registry Agreement with ICANN to increase wholesale .com prices."
The official explanation for why the price freeze has been removed is that "ccTLDs, new gTLDs, and the use of social media have created a more dynamic DNS marketplace," and so Verisign needs the additional pricing flexibility to compete in the market.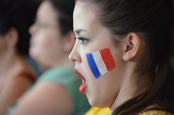 US citizen sues France over France-dot-com brouhaha
READ MORE
In reality, however, experts say that dot-com sits outside the norms of the domain name market due to its standard-bearer status. Every price increase is pure money in Verisign's pockets, especially considering that the cost of running an internet registry has fallen significantly over time.
DNS experts have guesstimated that the true cost of running the dot-com registry for Verisign is around $1 per domain per year.
The announcement also makes repeat mention of how the new contract "creates a new commitment to content neutrality in the Domain Name System (DNS)" – which no one has been able to make much sense of but presumably it is meant as a sop to the ongoing crusade by Senator Ted Cruz who continues to insist that the US government handing autonomy to DNS overseer ICANN in 2016 was an act of national vandalism.
The only real impact we can see is that Verisign has agreed not to set itself up as a direct-to-consumer seller of domain names, known as a registrar. It is possible that last month's sale of Verisign's security services contracts to competitor Neustar for an estimated $120m was part of a broader deal with the US government.
Officially ICANN has to sign off on any price increases but in the long and contentious history between the two organizations, ICANN has always agreed to Verisign demands – and there is nothing Verisign takes more seriously than its dot-com money machine. Plus ICANN also benefits financially from dot-com price increases.
Quids in
The truth is that pretty much everyone in the domain name industry benefits from dot-com price increases. Verisign is such a dominant force that other registries are able to raise their prices without losing businesses, and so are registrars.
The only people that lose out are the millions of consumers and businesses that will have to pay an additional few dollars for each of their dot-com domains.
There was one voice – representing domain investors or domainers – that argued against allowing price increases however.
The Internet Commerce Association (ICA) wrote to the US government in 2012 arguing that the realities of the domain name market are such that Verisign could – and should – actually reduce the cost of dot-com domains by $2 rather than raise them by $2.
Verisign runs a monopoly with little real competition and such a move would be in the public interest given how widespread dot-com domain usage is, argued ICA's legal counsel Phil Corwin, the main driver behind the campaign.
In November last year Corwin left his post at ICA after 11 years to become policy counsel for… Verisign. ®