Icahn't let you do this: Stock botherer fires off sueball to scupper Dell's 'coercive' deal
Carl takes his chances in Delaware chancery
---
In a move that probably caught nobody by surprise, corporate raider Carl Icahn has launched a lawsuit to block Dell's proposed purchase of V-class shares – stock known by the ticker DVMT.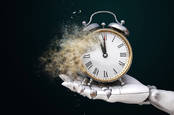 Two weeks before Chrimbo? When Dell V-Class shareholders get to vote on THAT deal
READ MORE
Icahn revealed on his website yesterday that his "affiliates" had filed a complaint in the Delaware Court of Chancery on 31 October.
As we reported in mid-October, Icahn was known to be unhappy with the deal and swore to stop it in its tracks.
Icahn has now escalated his holdings in Dell Technologies' DVMT, from 16.5 million to 18.5 million shares, and initiated the legal stoush, in which he called the proposed transaction "conflicted".
The essence of Icahn's complaint is that Dell isn't providing the financial information needed for an informed vote on the deal, particularly since 3 July through to the present.
That period, Icahn's announcement said, "is critical to DVMT stockholders because the company and its advisors have been soliciting votes, and DVMT stockholders have a right to know whether, and to what extent, the Board is aware of, and even planned, some of the apparently coercive tactics being employed by the company and its advisors".
Icahn wants the court to instruct Dell to let him view and share the information he's requesting so that DVMT stockholders don't have to "rely exclusively on a narrative provided by the company and its controlling stockholders".
Dell has said it was considering completing an IPO even if the DVMT transaction were to fall through – which Icahn claimed was "coercive" as it allegedly implied the firm might thereafter "force" a conversion of DVMT stock into shares of the newly listed Dell stock.
The hardware giant first revealed its "plan B" IPO alternative last month, but has not discussed (as Icahn alleged) whether a "forced conversion" of DVMT stock was on the cards.
Dell has scheduled the shareholder vote for 11 December.
DVMT stock was created in 2016 because Michael Dell needed more cash to fund his $67bn buy of EMC. The stock tracks Dell's economic interest in VMware.
The deal that Dell put on the table for DVMT stockholders is to accept either $109 per share – a 29 per cent premium – or swap each DVMT share for 1.3665 shares in the newly listed Dell. Icahn claimed this low-balled the value for DVMT investors. Dell the man obviously disagrees.
As we've noted, Michael Dell probably regards Icahn as being as welcome as Banquo's ghost. When Dell first took itself off the stock market, Icahn resisted. Dell got the deal through by upping the price, completing the privatisation at a cost of $24.9bn. ®