This article is more than 1 year old
'Pure technical contributions aren't enough'.... Intel commits to code of conduct for open-source projects
Chipzilla joins strangely controversial movement to encourage civility, inclusion
Chip maker Intel has embraced guidelines to make its open-source software projects more open-minded and inviting.
Citing the company's commitment to creating inclusive communities, Imad Sousou, corporate veep and general manager of the Intel Open Source Technology Center, on Thursday said the center is adopting the Contributor Covenant as a code of conduct for its projects and developers.
The move follows a series of conflicts within open source projects that have attempted to define where behavior becomes misbehavior. In parallel to the broader cultural backlash against sexual harassment, embodied by the #MeToo movement, and against racism, expressed in the Black Lives Matter movement, the tech community has been struggling to reconcile industry insistence that it's part of the solution with ongoing evidence that it's part of the problem.
Thursday's walkout by Google employees over the web giant's lavish severance packages for accused harassers expressed anger at tech industry hypocrisy, and offered a glimpse into why some open source contributors have been demanding change.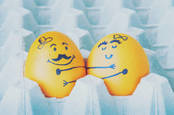 Careful with the 'virtual hugs' says new FreeBSD Code of Conduct
READ MORE
The recent decision by Linux kernel leader Linus Torvalds to apologize for his "flippant attacks" on kernel contributors and the project's adoption of a code of conduct based on the Contributor Covenant demonstrates that change is possible. But it won't necessarily be easy, as fights over codes of conduct in the Swift community and Node.js community have shown.
Nonetheless, codes of conduct in tech projects and at industry events appear to represent the the norm nowadays. Earlier this week, Amazon CTO Werner Vogels celebrated his company's support for a code of conduct at Amazon's forthcoming re:Invent show. "Let's make this the safest and most welcoming tech event for anyone, regardless of gender, sexual orientation, race or religion," he said. "We have revolutionized IT, we can certainly revolutionize the conference experience."
Sousou said Intel chose the Contributor Covenant because it's well-written and widely used among open source communities, because it provides clear expectations about working toward common goals, and because it's consistent with open source best practices.
The Contributor Covenant was created by developer Coraline Ada Ehmke in 2014, and has been adopted by over 40,000 open source projects and organizations.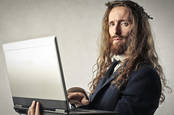 SQLite creator crucified after code of conduct warns devs to love God, and not kill, commit adultery, steal, curse...
READ MORE
In an email to The Register, Ehmke said she was pleased to see Intel join Apple, Google, Linux, and Microsoft in adopting the Contributor Covenant for its open source initiatives.
"It's heartening to see the presence of a code of conduct becoming a de facto standard in our communities, despite the constant background noise of their vocal opponents," she said. "It's been interesting seeing how the groundswell of support started with relatively small projects, gaining momentum over time from the ground up. The major adoptions over the past year have, I think, really changed the way that large open source organizations approach management of their projects: putting value on of diversity, inclusion, welcomeness, and openness."
Ehmke said Intel's participation shows that community building matters for open source projects. "Pure technical contributions aren't enough – we need interpersonal skills as well," she said. ®