This article is more than 1 year old
Google: All right, screw it, from this Christmas, Chrome will block ALL adverts on dodgy sites
Enough with the abusive ads, says ad-dependent biz
After the failure of last year's abusive web ad clampdown, Google will next month cut off revenue for websites that flout its rules against malicious adverts.
"Starting in December 2018, Chrome 71 will remove all ads on the small number of sites with persistent abusive experiences," said Chocolate Factory product manager Vivek Sekhar on Monday, demonstrating the company's perhaps unexpected willingness to forego revenue for the sake of draining the marketer cesspool. Google banks close to $100bn a year in sales from online ads alone, so it can afford to take the hit from cutting off revenue from a "small number" of websites.
Of course, it's more likely Chrome 71 will block nasty adverts served from outside Google's network, so the Chocolate Factory won't really lose any cash, anyway – though, those running the scummy ads will see a fall in clicks. Said undesirable ads tend to be fake system dialog boxes and the like.
In November 2017, the search advertising biz said it had seen regular complaints from Chrome users spirited to unexpected websites through redirects triggered by third-party iframes.
In response, Chrome 68 in January 2018 altered the behavior of redirects so they show up in the browser's info bar rather than sending the users to a specific website. The browser also attempted to block other forms of interface-driven deception like transparent overlays that capture clicks.
Google introduced an Abusive Experiences reporting tool in January for website owners to see if users have reported deceptive interaction on their sites, in the hope offending publishers will clean up their online properties. The penalty for failing to do so after 30 days is that Chrome will activate its popup blocker to stymie unwanted ads.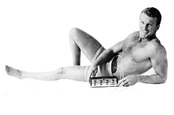 Google Chrome ad-blocking to begin in February – but what is it going to block?
READ MORE
That hope went unfulfilled. Since last year, said product manager Vivek Sekhar, Google has learned "that this approach did not go far enough. In fact, more than half of these abusive experiences are not blocked by our current set of protections, and nearly all involve harmful or misleading ads."
These bad ads, said Sekhar dupe users into clicking on them by masquerading as system warning dialog boxes or non-responsive close buttons. "Some of these abusive ad experiences are used by scammers and phishing schemes to steal personal information," he said.
Google is applying its 30-day grace period to those hosting deceptive ads. If site owners fail to address complaints presented through the Abusive Experiences tool, Google will deny the site ads and the revenue that comes with them. In the interest of user control, the company says Chrome users can disable its ad ban through their browser settings.
The Chocolate Factory's tightening of ad interface oversight follows related criticism over its general inability to police ad content. In September, the Google Transparency Project – a lobbying group funded by corporate foes like Oracle – took the ad biz to task for allowing it to run discord-sowing political ads from Russian trolls on its ad platform, a charge Facebook and Twitter have yet to fully address. ®