Planet Computers straps proper phone to its next Psion scion, Cosmo
Son of Gemini
Planet Computers, creator of the Gemini PDA, has pulled the covers off its next-generation device – the Cosmo Communicator.
Planet brought the clamshell QWERTY back to the market 17 years after Psion made its last PDA*, and will continue to sell it. But Cosmo is even more ambitious, intending to fully replace your phone.
The lid of the Cosmo features an AMOLED panel for notifications, and below it, a multifunction rocker switch that makes answering or rejecting a phone call easy (it also incorporates a fingerprint sensor). The rear features a 24MP imaging unit.
"The idea is that it's an all-in-one communicator – something people who used the Nokia Communicators** will remember," CEO Janko Mrsic-Fogel told us. "Cosmo is more of a phone replacement."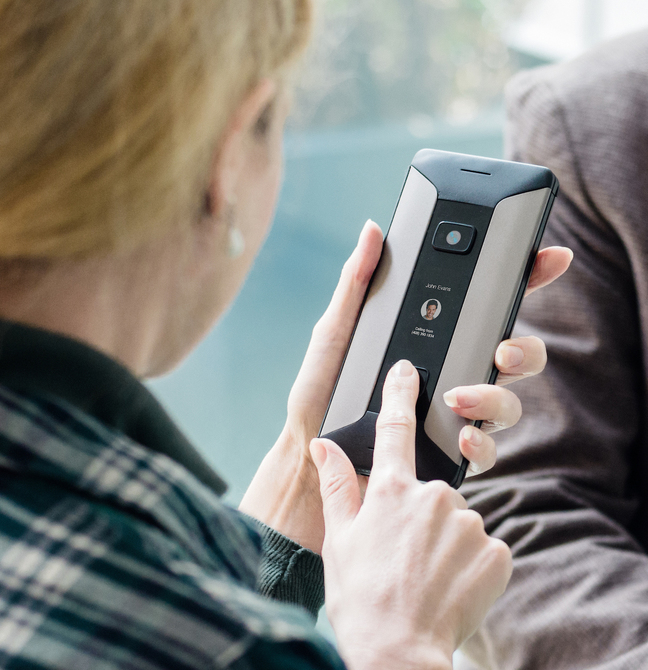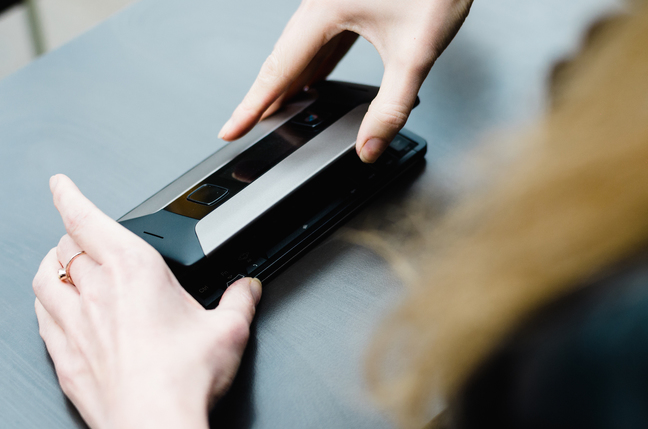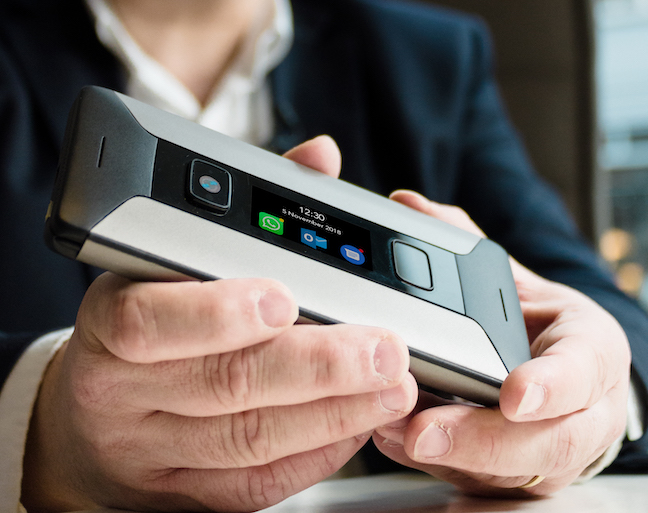 Click to enlarge
Planet's sales pitch evokes Steve Jobs' original presentation of the first iPhone in 2007. "Today we're launching three revolutionary products," he said, before revealing it was one device. Only this is intended to be a mobile phone, pocket computer and camera.
Cosmo has beefier hardware than the Gemini, with the Mediatek Helio P70 SoC announced only days ago. That allows it to handle MIMO antenna and faster LTE speeds. Eight cores run up to 2.1Ghz frequency. The phone – as we must now call it – will have 6GB of RAM and 128GB storage, and support two LTE connections at once. NFC, a curious omission from the Gemini, also figures.
"The idea is you can now do things quickly, like payments," Mrsic-Fogel added.
Cosmo has been designed by Therefore Ltd founder Martin Riddiford – Psion's industrial designer – with lessons learned from the Gemini. It should be about the same size, but the device has rubber feet and a new backlit keyboard with a different layout and different (but still removable) keys. The keyboard depth increases 33 per cent to 0.4mm.
Shipments should start next May. The final RRP will be $779 but Indiegogo backers will be able to grab a much better deal – £430 ($549) for the first 500.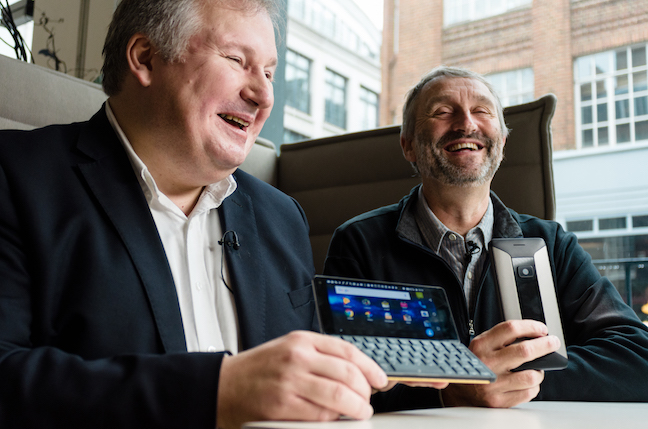 Mrsic-Fogel and industrial designer Riddiford
Planet told us that it was still examining candidates for the front AMOLED panel, with candidates giving 320x240 or 530x300 resolution – working out at around 300 to 400dpi.
"We may do a version with less storage/less RAM version – and offer it for £399," mused Planet 's CEO.
The company now employs nine, including two full-time Android developers working on the apps. The K-9 derivative Airmail should be released in the next fortnight, and the Notes app will get voice dictation input. ®
Bootnotes
* Not counting Psion clamshells that were developed but never launched, which is what happened in 2003 and again in 2009.
** Nokia released five generations of Communicator between 1996 and 2008, with the one from the Hildon generation (skinned to look like Series 80) being the most successful.