This article is more than 1 year old
Apple replaces boot-loop watchOS edition with unconnected complications edition
QA? We've heard of it
It isn't just Microsoft that has QA issues – so does Apple. The Cupertino giant withdrew a watchOS update that bricked the Apple Watch 4 last week, and has now rushed out a replacement containing things that don't work yet which Apple probably didn't want you to see.
5.1.1 supersedes the catastrophic 5.1 update that sent Watches into a boot loop. There isn't an easy user-activated reset (a "Ctrl-Alt-Del" equivalent) for this situation, and some Apple Stores are offering owners replacements.
The new update weighs in at 176MB (at least on our Watch 4), and there's no mention of the bricking incident in Apple's evasive release note, merely that it includes "new features, improvements, and bug fixes".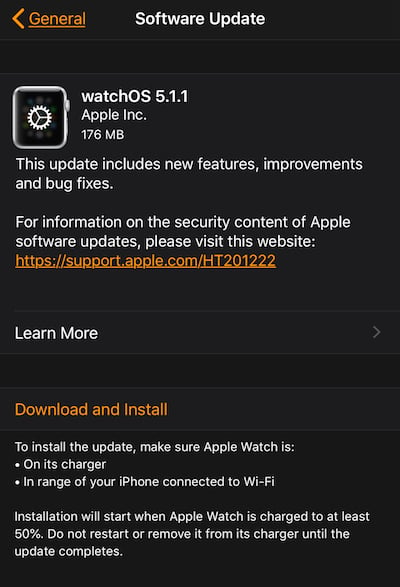 The release unexpectedly includes new watchface complications, which 9to5Mac speculated were intended to be released in beta form, but were included by mistake. They can be selected in the relevant configuration page, but once selected don't actually do anything.
Another very un-Apple-like bug. Perhaps without telling us, Microsoft and Apple have outsourced QA to the very same overworked chimpanzee. ®