This article is more than 1 year old
Cisco swings the axe on permanent staff – hundreds laid off worldwide this week
Switchzilla's Customer Experience division experiences brunt of HR's 'limited restructuring'
Exclusive Cisco has confirmed to The Register it launched a round of layoffs on Monday, effectively slashing its Customer Experience (CX) team, after insiders alerted us to the cuts.
Between 200 and 300 jobs at least have been axed at Cisco CX, one Reg reader told us, along with up to 10 per cent of another division – understood to be the Cloud Platforms and Solutions Group – that spans Bangalore and the USA. Folks in the Global Architecture and Technology Services wing are also among those hit. Most of the layoffs hit permanent "blue badge" employees rather than "red badge" contractors.
Those numbers match discussions at TheLayoff.com, which earlier tweeted that it had seen a "very large traffic spike on our Cisco layoffs discussion page."
One poster, apparently from Cisco CX, claimed: "Our entire 200-300 person team received a one-to-many invite from our VP to find out everyone was being let go. Figured the news couldn't be too bad since everyone was on the invite but that changed fast in the first minute of the call.
"That LR [Limited Restructuring: Cisco-speak for layoffs – ed.] taught me things I have never forgotten about how little a company really cares for you and how important it is to always have your personal financial situation under control (emergency savings & minimal debt as possible)."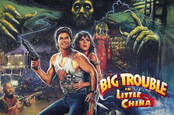 Amid Trump-China tariff tiff, Cisco kit prices to resellers soar up to 25%
READ MORE
Another said the terminations marked the end of a 17-year career for them: "I was informed my entire group of Customer Success Managers and my entire management team was released today and had 30 days to find a job. Sad we worked so hard for 4 years building great adoption and expansion."
Cisco has confirmed to The Register that layoffs are taking place, but declined to state exactly how many staff are being let go.
"Over the last several years, we have been transforming Cisco to deliver even greater value to our customers," a Cisco spokesperson told The Register in an email. "We continue to make decisions to ensure that our investments and resources are aligned with strategic growth areas of the business."
After explaining the CX organisation's "significant role in accelerating Cisco's business transformation and overall growth strategy," the spokesperson said some of the affected staff may have a chance to shift jobs within Switchzilla.
"We have also moved quickly to open requisitions – our impacted talent may be eligible to apply for these newly-created CX roles where there is a skills match," we were told.
We're also told that the number of open roles in Cisco far outnumbers the layoffs, so with good fortune, the Silicon Valley giant will be able to redeploy affected staff, although that will depend on how willing recently discarded staff will be to stay, and how willing managers will be to reemploy them. Payoffs are, by some accounts, pretty good for those leaving, and recruiters for the competition are no-doubt hovering for the best pickings.
In August, Cisco, which employs roughly 70,000 globally, reported fiscal 2018 net income of $100m (down 99 per cent, year-on-year) from revenue of $49bn (up three per cent), and final quarter sales up six per cent, in what CEO Chuck Robbins said was a sign its recurring revenue strategy had turned the company around. The huge difference in profit was due to a $10bn tax-related charge.
Cisco will report its next financial figures on November 14, so hopefully there will be more details then. ®