This article is more than 1 year old
Uncle Sam, D-Link told to battle in court over claims of shoddy device security: Judge snubs summary judgment bids
No spittin', no cussin', either, Cali judge rules
America's trade watchdog's case against network device maker D-Link will go ahead next January – after a district judge rebuked the two sides for wasting money drawing up and filing demands for summary judgments.
The US Federal Trade Commission (FTC) brought its lawsuit against Taiwanese D-Link early last year in California, and in doing so griped about a host of alleged bad practices, including hard-coded passwords, command-injection vulnerabilities, misplaced security keys, and plaintext password storage in D-Link's gear. These, the watchdog claimed, amounted to misrepresentation by a company that touted the advanced security of its products, and thus put buyers at risk.
Last year, the commission tried to cut straight to the punchline by asking for a summary judgment against the manufacturer. In doing so, the regulator sought to throw out an expert report by the defense's Dr Kent Van Liere, and drop more than three of its own complaints to make things nice and easy for the court. Those to-be-dropped allegations covered D-Link's misrepresentation of its security response policy, its router security, and its IP camera user-interface security.
For its part, D-Link also requested a summary judgment that would dismiss the case against it.
US District Court Judge James Donato isn't having any of it, telling the two parties on Monday [PDF] the legal battle is going to trial: "The parties' cross-motions here are not suitable for summary judgement," he wrote in an order that quoted the old maxim: "No spittin', no cussin', and no summary judgment."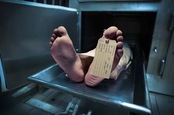 Last year, D-Link flubbed a router bug-fix, so it's back with total pwnage
READ MORE
Judge Donato added that there are "genuine disputes of material fact that will require a trial," since the paperwork on each side runs to more than 100 pages, not counting the "voluminous declarations and exhibits."
He also lambasted the two sides for wasting their money trying to sidestep the trial: "Since federal judicial records indicate that summary judgment is granted in a minority of cases, routinely filing the motion almost certainly increases the overall cost of litigating civil cases in federal court without a net benefit."
Both sides had also tried to exclude each others' expert witnesses from evidence in what's known as a "Daubert motion" (so called because the 1993 Daubert versus Merrell Dow Pharmaceuticals case in which the Supreme Court set the standard for admitting expert testimony).
Judge Donato reckons he can judge the experts for himself, thank you: "The court will make its reliability and admissibility determinations during trial, and will disregard any admitted evidence that it ultimately determines is not sound."
The case is scheduled for a pretrial conference meeting on January 3, 2019, with the bench trial – there will be no jury – starting on January 14 that year. ®