This article is more than 1 year old
Foxconn denies it will ship Chinese factory serf, er, workers into America for new plant
Trump-heralded deal proving to be an expensive mistake
Electronics manufacturer Foxconn has denied that it is planning to import Chinese workers into America for its controversial new factory in Wisconsin.
On Tuesday, the Wall Street Journal reported that Foxconn was having trouble finding enough suitable qualified workers for the assembly plant, and as a result was planning to bring over workers from its factories in China.
The shortfall is due to the fact that Foxconn appears to have changed the main purpose of the factory and is now looking to employ significantly more "knowledge workers" and fewer skilled blue-collar workers.
The claim that the company is looking to pull in foreign workers rather than hire Americans is politically sensitive thanks to the midterm elections in the US and the fact that President Trump has referenced the new Foxconn factory as an example of his deal-making prowess, repeatedly claiming personal credit for the investment.
In a statement this morning, Foxconn Technology Group denied the report was accurate: "We can categorically state that the assertion that we are recruiting Chinese personnel to staff our Wisconsin project is untrue. Our recruitment priority remains Wisconsin first and we continue to focus on hiring and training workers from throughout Wisconsin. We will supplement that recruitment from other US locations as required."
To be fair, the WSJ's report is a little thin on evidence: it cites a single Chinese engineer who said he was asked to consider moving to Wisconsin but was concerned about how cold it would be.
The report does however claim that Foxconn chairman Terry Gou is personally involved and that he is "upset that few Chinese workers have volunteered to move to Wisconsin if called upon."
Any back-up plans that the company may have been working to meet its planned 2020 opening will now be very difficult to implement given political sensitivities.
I did it
Both President Trump and Wisconsin governor Scott Walker – who is up for re-election - have repeatedly associated themselves with the project. Just two weeks ago, President Trump was campaigning in Wisconsin alongside Walker and talked repeatedly about the new factory.
It would be the "most incredible thing I've ever seen," he told the crowd. "There's no plant like it in the United States… This is truly one of the great plants, certainly in this country and it was done because of Scott Walker."
Previously, Trump had invited Foxconn chairman Gou to the White House and held a press conference praising Gou, Walker and himself for the deal. He also attended a groundbreaking ceremony of the new factory in Mount Pleasant and used the event to talk about how it was representative of his bigger effort to "make American great again."
The Foxconn factory was an "exciting story playing out across the country," Trump told the crowd alongside signs that read "Made in Wisconsin USA" and "Now hiring."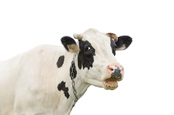 Wisconsin advances $3bn
bribe

incentives package for Foxconn

READ MORE
But as time has gone on, the deal's details have drawn increasing criticism. The deal will cost taxpayers more than $4.5bn in subsidies: the largest tax break that has ever been given to a foreign corporation in America. Return on that investment will take until 2042 according to one independent analysis.
Originally Walker said the subsidies would amount to $3bn and Foxconn said it would invest $10bn and create 30,000 and 50,000 jobs. By over time, the subsidies have gone up and investment by Foxconn has gone down: a draft deal showed only $9bn planned investment with an expanded timeline to 2023.
The 30,000-50,000 job figure was then reduced to 13,000 by Walker when he announced the deal, and the draft deal revealed that the company was only expected to hire 5,200 workers.
The state of Wisconsin will also pick up the cost of infrastructure improvements for the factory: $120m for a new electrical sub-station to power the factory, the cost of which will be passed down the consumers in the form of higher electricity bills.
Exempt
The factory will be non-union with Foxconn required to pay a minimum salary of just $30,000 – far below Wisconsin's average mean wage of $46,270. And thanks to the land on which the factory is being built being redesignated, the company will be exempted from environmental restrictions and won't be required to get a permit to dump waste into the surrounding wetlands.
That provision has alarmed locals and the local media, especially since Foxconn has been found guilty of dumping wastewater that included toxic heavy metals at its factories in China. At the time, Foxconn argued that it was complying with all legal requirements.
Under the deal, Foxconn will be allowed to pump seven million gallons of water a day from nearby Lake Michigan of which four million gallons will subsequently be rendered "unfit for human consumption" according to official documents.
Growing local opposition to the factory as details have emerged has resulted in Foxconn offering two different "gifts" to the state: a $100m grant to the University of Wisconsin-Madison and another $100m in a "Wisconn Valley Venture Fund."
But as the size of subsidies have grown while jobs have fallen, it is now estimated that the factory could end up costing Wisconsin taxpayers more than a million dollars for each job created. As such, the news that some of those jobs may not even go to Americans but to existing Chinese Foxconn employees has not gone down well. ®