In a lurch towards "digitising" ops as part of the "transformation" scheme launched months ago, Lloyds Banking Group (LBG) today said it is creating 2,000 roles to beef up its "leading-edge digital banking" services.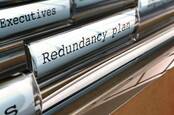 Lloyds Banking Group puts 640 techies and backroom bods on chopping block
READ MORE
LBG confirmed the axe is falling on 6,240 personnel that provide back office functions, and it will create 8,240 new positions, three-quarters of which will be filled by those outgoing employees.
This comes after the Group laid off hundreds of IT workers in 2016 and 2017 (see here and here).
Tech specialists in areas including data and software will be recruited externally, it added. "Lloyds Banking Group has today announced that it will create an additional circa 2,000 roles, as it strengthens its capability to offer customers new leading-edge digital banking product and services," the company said in a statement sent to The Reg.
"The group is investing to further digitise the bank and will refresh some existing roles and create new roles within its structure, whole also providing comprehensive retraining for colleagues to help them build their capabilities to meet the demands of these future roles," it added.
As revealed by us in February, LBG – including Lloyds Bank, Halifax and Bank of Scotland – upped its "business transformation" budget and plans to invest £3bn on IT over a three-year period.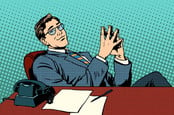 Lloyds Banking Group axing hundreds of jobs again
READ MORE
Under this, the Group said it will "deploy new tech" that it said will reduce costs and "make banking simple and easier for customers". The cash will also be used for a "modernisation of our data and IT infrastructure".
In 2017, as we exclusively reported, LBG signed a 10-year agreement to outsource data centre management to IBM. In the same year, it was beset with numerous issues that impacted customers' access to web-based accounts including a DDoS campaign and numerous outage-causing gremlins.
The bank wasn't alone.
But there has only been one main banking IT offender in 2018: TSB. The bank split from parent LBG and set about untangling its systems but the transfer of data went awry and put into motion weeks and weeks of service interruption that ultimately cost CEO Paul Pester his job. ®