This article is more than 1 year old
International politicos line up to get shot down by Facebook
Firm: We know you wanna chat, guys, but Zuck won't Friend you
What's the old saying – misery loves company? Well, it's certainly true for British MPs and their efforts to grill Mark Zuckerberg, as another three parliaments have been added to Facebook's group snub list.
Facebook supremo Mark Zuckerberg has flunky tell UK MPs: Nope, he's sending someone else
READ MORE
The UK's House of Commons Digital, Culture, Media and Sport Committee has been desperately trying to get Zuck to give evidence as part of their inquiry into disinformation, which has gradually morphed to cover data-harvesting, micro-targeting and online privacy.
It did get to quiz CTO Mike Schroepfer for almost five hours, but when the US Congress and the European Parliament have had the firm's leader, that's simply not good enough – the man at the top must be face the music in these fair isles.
But every time they ask Zuckerberg to come – whether they plead or threaten – he says no. And he's done it again – but this time, there are five nations' parliamentary committees on the rejected friends list.
Last week, DCMS committee chair Damian Collins and his Canadian counterpart Bob Zimmer demanded that Zuck appear at an unprecedented international "grand committee" – an offer they revealed today had been declined.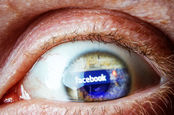 We're Zuckers for a sequel: Brit MPs' battle to grill Facebook boss continues
READ MORE
Unwavering in his desire to win this public battle of wills hold Facebook to account – Collins has fired another shot across the bow, wielding as weapons the parliaments of Ireland, Australia and Argentina.
"As you will see from the list of signatories to this letter, the 'grand committee' on disinformation and fake news is growing," he stated in another missive to Mountain View. "Five parliaments are now calling on you to do the right thing by the 170 million users in the countries they represent."
The letter from Facebook said that it "fully recognise[s] the seriousness of these issues" and that it is "committed" to providing further information.
But Collins branded this response "dismissive", clearly frustrated that the firm is paying lip service to the idea of helping but won't provide the one person they want to question.
Facebook say that they remain committed" to working with our committees "to provide any additional relevant information" that we require. Yet they offer no means of doing this. The call for accountability is growing, with representatives from 5 parliaments now meeting on the 27th pic.twitter.com/VJFtpqUi0r

— Damian Collins (@DamianCollins) November 7, 2018
"We say again: the hearing of your evidence is now overdue, and urgent," the letter said. "We call on you once again to take up your responsibility to Facebook users, and to speak in person to their elected representatives."
The group has given Facebook until Monday to respond – not that they can do anything if it doesn't. Or that they can do much more than shake their collective fists and write another strongly worded letter of complaint when the inevitable refusal comes.
Top marks for trying though, eh? ®