Lucky, lucky, Westminster residents: Who better to look after your housing benefits than Capita?
Ooh... and council tax too! Again! UK capital borough is truly spoiled
People of the City of Westminster will continue to have their council tax collected and housing benefit managed by Capita for up to another decade, the outsourcing badass confirmed today.
The long standing agreement first signed 24 years ago will run for at least seven more, starting this month, with an option to extend it to 10. Capita told the London Stock Exchange the renewal is worth around £65m.
Previously, Capita put in place a "digital" platform called Capita One that upped collection of council tax and non-domestic rates from the locals of Westminster "achieving their highest level in recent years", it said.
The contract extension means Capita will be able to squeeze blood from stones "maximise income generation" and give residents the joy of "access to easy, integrated and modern customer services".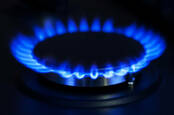 Guess who's still in charge of your gas safety, Brits? Capita
READ MORE
Council tax is a bit of a sticky wicket for Westminster Council as it controversially charges one of the lowest rates in the country, despite the average price of a house in the UK capital borough set at £1.22m.
This low-balling of council tax could be one of the reasons why Jacob Rees-Mogg, MP and Brexiteers' wet dream, decided to up sticks from his property in Mayfair and move to one in the heart of Westminster costing £5.625m that accommodates his six kids. There could equally be some other reason for wanting to be located a stone's throw from the Houses of Parliament that allows him to rise relatively late.
According to Capita, it will roll out Capita One "across all services, providing a single-user interface, better integration of systems and enhanced provision of data and insight using automation and robotics".
Capita CEO, Dr Jonathan Lewis, who studied geology and sedimentology to earn his doctorate and was brought in to rescue the company following a string of disastrous results, talked up its "digital solutions and data analytics" nous.
Lewis has, during his relatively brief time at the company, sold off a bunch of businesses, and wants Capita to concentrate on doing fewer things better – including software, HR services, customer management, IT services and government services. ®