VMware and Lenovo are about to hit go-go on Project Dimension beta
Software-defined, hybrid cloud components, sold as-a-service that's delivered on-prem? WTF?
---
VMware and Lenovo intend to run beta tests of Project Dimension from next month – think of it as VMware's infrastructure-as-a-service cloud that runs on a customer's data centre on-premises and at edge locations.
A few details of the project were released in August. VMware said customers like the ease of spinning up VMware Cloud on AWS – a software-defined data centre (SDDC) where provisioning is automated.
Kit Colbert, CTO of VMware's Cloud Platform business unit, told us that by using a hybrid architecture of cloud components and the SDDC stack running locally, customers can still deploy on-premises data centre tech and pay for it like any utility.
He said they still need "local compute for reasons of latency, business continuity or cost. In other words, customers wanted the cloud experience, where the infrastructure is delivered as-a-service, but they wanted it at their Edge locations and within selected data centres."
Colbert added: "As a managed service, VMware will take responsibility for optimising the solution for maximum performance, troubleshooting and resolving service issues, performing security updates, and patching across the life of the system."
The plan is to roll out the VMware Cloud-like service, providing SDDC infrastructure and hardware as-a-service on customers' Lenovo hyperconverged kit on-premises.
The VMware components include the vSphere infrastructure stack, vSAN and NSX SD-WAN by VeloCloud. ThinkSystem servers, ThinkSystem RackSwitches and small rack enclosures will be provided by Lenovo.
Lenovo's XClarity Controller will be used to monitor and manage hardware from the cloud, Lenovo said, and its managed services team will endeavour to provide hardware fixes and updates as required. Delivery and installation will also be done by Lenovo.
Project Dimension products and services will vary in performance and sizes, based on small, medium or large configurations.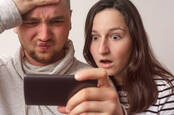 The Register translates VMware's VMworld Europe 2018 news into plain English – our free guide for every reader
READ MORE
In a move that may well alienate some of Lenovo's legion of resellers who still make a buck by integrating kit for customers, Wilfredo Sotolongo, veep and GM of IoT at Lenovo's data centre group, said: "If a customer needs more computer hardware, they do not need to go out and procure all the individual parts, find an integrator to put it all together, or load all the required software. All they need to do is subscribe to the cloud service and Lenovo will install and connect to the VMware Cloud."
Lenovo said it is in discussions with design customers now and will formally accept them onto the pilot programme from next month.
Colbert said VMware has worked on Project Dimension with a number of hardware vendors, including sister company Dell EMC. ®