This article is more than 1 year old
Bloodbath as Broadcom slashes through CA Technologies personnel
I liked it so much, I bought the company – and fired 40 per cent, 2,000, of its US staff
Broadcom has confirmed to The Register that staff have been axed in its just-acquired CA Technologies business, though declined to reveal numbers.
Rumors of mass layoffs emerged this week: first it was feared roughly 300 employees were being let go, and now it may be as many as 2,000 in the US.
CA Technologies employed about 11,000 people worldwide, including roughly 5,000 in America, before Broadcom's $19bn acquisition of the biz closed earlier this week. So that may be as much as 40 per cent of CA's US workforce getting the chop.
In response to The Register's inquiries, a spokesperson for chip-design giant Broadcom provided the following statement:
Employees are critical to our success, and any decisions about how to best integrate our workforces are considered very carefully. As with any acquisition, we seek to align skills and resources to most effectively pursue today's market opportunities. This inevitably requires reductions in select areas of the company. These are difficult but necessary decisions, and we work with impacted employees to help ensure they have appropriate services and support
Some hard numbers will go public soon, since US states like California and New York have public Worker Adjustment and Retraining Notification (WARN) registers, meaning large companies have to publicly declare their layoffs.
The headcount reduction is generating a lot of heat over at TheLayoff.com. One staffer claimed "about 3,000 [employees] stay, 2,000 listed as separation" in North America.
"I also computed the average age, which is shocking. Each group is very close," they added, with the suggestion that the layoffs targeted folks around 45 years old,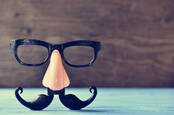 Broadcom, its baffling $19bn CA biz gobble, and the fake Pentagon memo crying about national security
READ MORE
Another called the layoffs "Broadcom jumping the shark," and said CA's mainframe software is "completely different from semiconductors."
Having completed its gobbling of CA Tech within the past couple of days, Broadcom immediately relieved equity fund Thoma Bravo of $950m for CA's Veracode security testing operation.
The baffling CA acquisition was justified in July by Broadcom CEO Hock Tan, who said the mainframe software business would help him create a "leading infrastructure company." With such a broad program of layoffs, Broadcom is looking more like CA Tech's very own elephants' graveyard. ®