This article is more than 1 year old
FCC Commissioner slams San Jose mayor for not approving 5G cells… then slams him for approving them
I'm best, you're worst, cries telecoms watchdog man
If you ever had any doubt that the triumvirate of FCC Commissioners – the Pai Men – who decide America's federal telecoms policy are always right, it was confirmed Friday.
On Thursday, the mayor of Silicon Valley capital's San Jose, Sam Liccardo, penned an editorial in the New York Times cussing the FCC for passing policies that expand rather than narrow the digital divide. In a very public hissy fit, commissioner Brendan Carr took to Twitter to vent about the piece, and in particular Liccardo's attitude to 5G deployment.
"We must do better than Mayor Liccardo's failed broadband policies," spat Carr. "Under his 3+ year leadership, San Jose approved zero small cells-ZERO-depriving residents of broadband options. It fell behind peer cities & the digital divide there only widened."
Unfortunately this argument was on the wrong side of true, as Liccardo quickly pointed out: "Actually, Commissioner we've corrected your spokesperson's falsehoods on this point before, and would have hoped you'd actually seek facts before parroting Big Telecom's claims," he said, adding: "We've approved 86 cells already, with 4,000 more to come from last month's agreements."
But the fact that he was wrong was, of course, proof that Carr was actually right. Because that's how it works in at the federal regulator these days. Carr responded:
2015: 0
2016: 0
2017: 0
2018: 86 'approved'
?
It's not clear whether Carr's argument is that 86 cell sites haven't really been approved (they have) or that they have been approved but because they weren't approved earlier is proof that San Jose's approach doesn't work – even though it clearly is working because lots have been approved. Or have they? (Yes, they have.)
Parse this one
Carr appears to be arguing the latter, based on the rest of his response: "Mayor Liccardo's 5G tax has held San Jose back. Meanwhile, thousands of small cells were deployed in other cities, closing their divides and growing their economies. The FCC learned from their successful and commonsense approaches."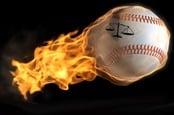 Six lawsuits against FCC's 5G idiocy – that $2bn windfall for telcos – is bundled into one appeals court sueball
READ MORE
So, apart from the fact that 5G doesn't actually exist yet, it's not clear where Carr is getting his "thousands of small cells" figures from. Even if that figure doesn't turn out to be wildly misleading, there is zero evidence – at least none that we've seen – that points to the deployment of 5G closing a digital divide or grown an economy.
Those are the claims made by mobile operators to justify huge federal subsidies and the imposition of a flat fee for hosting a cell site but the evidence as it currently stands points to the opposite being true – which is exactly what Liccardo's op-ed was about.
He, and many others, argue that people are being systematically misled by the telco industry and the federal regulator is doing their bidding without looking at the facts on the ground.
Now you might expect a policy making body, faced with serious criticism of its approach, to immediate ask its staff to dig into the matter to make sure that their policies are achieving their stated goals. Because that's what public policymaking is for, right?
Wrong. This is 2018 and Ajit Pai's FCC and so of course the response is to launch a personal attack on Twitter saying two entirely incompatible things at the same time and then claiming it proves their point.
The FCC really has entered cloud cuckoo land. Earlier this month, the other Pai Man, Commissioner Michael O'Rielly went on a demented rant against municipal networks claiming that they were a threat to the First Amendment and were anti-competitive. He also equated pirate radio with drug dealing.
It seems idiocy is contagious. ®