Samsung has embarked on a tasteful overhaul of how its phones look and work.
Only three years ago Samsung's UI looked like a gaudy car boot sale, which felt out of place as Samsung's own futuristic AMOLED curved panels were rolling into mass production. The redesign modernised the notorious TouchWiz skin, but this makeover may be even more substantial.
The One UI design doesn't just tweak the cosmetic aspects, but attempts to make more elements of an app easier to reach. That requires app developers to comply, but Samsung is probably the only Android vendor with a competent suite of apps to rival Google's.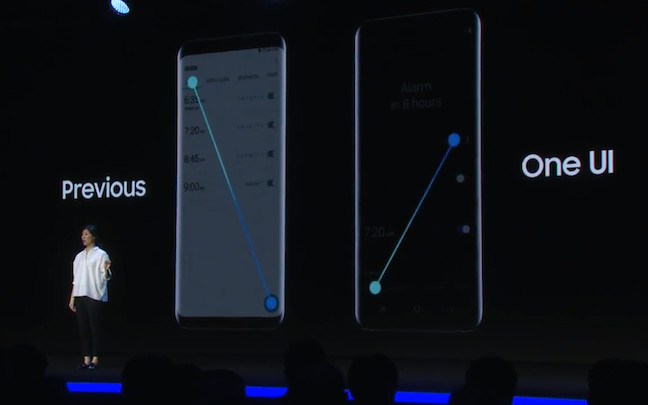 As Adam Ismail at Tom's Guide found, putting the interactive content in the bottom half of the screen means "wasting" the top half of the display.
One UI encompasses the multiscreen foldable UI teased (in darkness) this week. That concept device had a large, internal screen that could be divided into three display areas.
There's also a greater emphasis on dark mode, which saves power on an AMOLED display, as black pixels do not need to be lit.
Owners of this year's Samsung Galaxy S9 and S9+ will receive the update but not apparently last year's Galaxy S8 and S8+, according to Tom's.
Samsung is inviting beta testers to kick the tyres – you can find more here. ®