This article is more than 1 year old
SAP slurps up Qualtrics for a cool $8bn, persuades firm not to IPO
As UK and Ireland user survey suggests awareness of 4-year-old S/4HANA finally on the up
German giant SAP has slurped up "experience management" biz Qualtrics for a cool €8bn cash after reportedly persuading the firm not to IPO.
The acquisition comes as the US-based biz was out on its roadshow with would-be investors ahead of an expected IPO that could have seen it valued at $4.8bn.
The move is part of SAP's recent push to boost its customer-facing business, having historically been known for its back-office functions.
Speaking at the UK and Ireland SAP User Group conference in Birmingham today, executive board member and global customer operations lead Adaire Fox-Martin said that the buyout was a "step in the reimagination of customer experience".
Qualtrics sells market research and survey software, sucking up what is known as "experience data" on customers, employees, products and services, and brings with it some 9,000 customers.
Fox-Martin said the aim was to "win in the customer experience battlefield" by allowing customers to mix this data with the operational data that is SAP's bread and butter, slapping the cheesy badge "XO" (experience plus ops, rather than kisses and hugs) on the division that will house their combined efforts.
"Qualtrics provides experience data from the customer experience, how they perceive and feel about your products, good, services. SAP will provide the operational data from CRM, ERP and HCM," she said.
"The result, we believe, will be a very unique end-to-end experience and operational management system from the point of the very first interaction you have with the customer through to delivery and int after-sales service."
Fox-Martin put the acquisition into the wider context of what SAP is branding the "intelligent enterprise" – its way of describing companies that use data, automation and all the other tech buzzwords out there.
At the heart of this so-called intelligent enterprise, she said, is the firm's ERP suite S/4HANA, which is built on its in-memory data platform HANA.
However, customers have been rather slower on the uptake of S/4HANA than SAP would have liked – as SAP user group surveys over the four years since it was launched have indicated.
Even now, there are just 2,200 live customers, although SAP has a habit of referring to the number of overall customers, which currently stands at about 9,500.
This year, though, there is perhaps light at the end of the tunnel for the ERP giant, as the 2018 survey revealed just 1 per cent of users weren't aware of S/4HANA.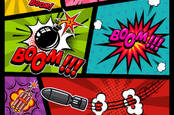 SAP hopes to blow the doors off Salesforce with a block of C/4HANA
READ MORE
There was also a jump in the number who were using it – some 12 per cent, up from 5 per cent in last year's survey, while a further 58 per cent said they were planning to use it.
But the same issues with cost, dealing with the high level of change required – it involves moving to an entirely new architecture – and a lack of use cases still dog the company; these were rated as reasons for not making the move by 32, 20 and 10 per cent of users respectively.
Meanwhile, the user group survey found that awareness of C/4HANA – the CRM suite launched at SAP's annual conference in June – was low, with 39 per cent not at all aware of it and 26 per cent not at all aware. Just 5 per cent said they were very aware of it.
Speaking at the event, Jens Amail, the MD for UK and Ireland, said that he had to admit that the "statistics are clearly not where they want them to be" and that the firm needed to do better to boost customers' understanding. ®