Playing catch-up with AWS and Microsoft Azure, Google Cloud has pulled the EU dust covers off its cloud onboarding appliance.
Available as a beta from today in the European Union, Google said the 100TB device "lets you move large amounts of data to Google Cloud Platform (GCP) quickly and securely".
Google Cloud plays GTA in Snowball fight with AWS
READ MORE
This is an extension of last year's announcement of the AWS Snowball-a-like box, the function of which is to convince businesses to shift large amounts of data to the cloud.
Conceptually these boxen are pretty simple: Google (or AWS) posts you the box, you tip your data from your local servers onto the appliance, then you ship it back to your cloud provider for them to do the uploading.
As we reported last year when Google revealed its appliance plans, the ad tech biz's description of the box "suggests it is a vanilla NAS that requires a 'capture utility' to drive. Then it also explains you need to pre-provision a cloud storage bucket before sending the appliance back to Google."
Google's cloudy tentacle promises that the appliance will soon be available "in a 480TB configuration with a total usable capacity of a petabyte", which sounds like it is still working on getting the fatter boxen announced last year over to this side of the Atlantic.
The company hopes that big data merchants running Apache Spark and Hadoop will use the box to shift their on-prem HDFS clusters to the Google Cloud platform. In a statement, Google Cloud specifically targeted "audio and satellite imagery" as two categories of data it hoped would start winging its merry way to its servers, chirpily adding: "Transfer Appliance is an easy way to migrate petabytes of data from on-premise HDFS clusters to GCP."
For those who, when the words "data" and "EU" are mentioned, immediately spring to "GDPR?", Google wants you to relax – and just be sure you provision a local bucket: "The entire Transfer Appliance service, from shipping to data upload to GCP, is handled in the EU, so your data won't leave the EU. You'll be able to choose which region the data uploads to during the signup process."
East coast beef...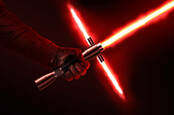 Pentagon's JEDI mind tricks at odds with our 'values' says Google: Ad giant evaporates from $10bn cloud contract bid
READ MORE
Meanwhile, cloud rival AWS has pressed "go" on its second GovCloud infrastructure region in the US, covering the east, at the same time as Google's finance chief, Ruth Porat, has been talking about doubling its staff in the same region (over the next 10 years, mind you). Amazon punts GovCloud at – well, it's in the name – government organisations, claiming to "meet the stringent requirements of the public sector and highly regulated industries". It's worth noting that Google has dropped out of one particular East coast race between the two giants: specifically, the JEDI military cloud contract, which, as long as the US government sticks to its "one bidder" on the $10bn Pentagon contract rule, AWS is pipped to dominate.
Bezos's juggernaut also today announced plans to open data centres in Italy by 2020, which will make it AWS's sixth region in Europe alongside France, Germany, Ireland, the UK and Sweden, the latter of which will be switched on late this year.
AWS EO Andrew Jassy said: "An AWS Region in Italy makes it even easier for Italian companies and government organizations to reinvent and evolve customer and citizen experiences for many decades to come." The stated benefits of the Milan region will be that AWS-bound orgs can provide lower latency to end users in Italy. ®