This article is more than 1 year old
Michael Howard: Embrace of open source is destroying 'artificial definitions' of legacy vendors
MariaDB boss says IPO is part of his 3-year plan
Interview Michael Howard, Berkley grad and alumnus of Oracle and EMC, took the helm at open-source biz MariaDB almost three years ago. Reflecting on how things have changed, he reckons the biggest shift is in how both investors and enterprise have embrace open-source. Now, he has an IPO on his mind.
In an interview with El Reg, Howard – who, as noted at the time of his appointment, has worked for a number of companies who were slurped up by bigger businesses – said the end of 2018 will see the end of the first year of a three-year plan he devised for the firm.
Broadly, Howard sets out an overall roadmap of three pieces for the firm. Unsurprisingly, cloud native technology is first up. The other two are adaptive scalability, with the aim of supporting "mom and pop shops all the way to planet-scale processing for the largest social platforms", and boosting the quality of service by professionalising people and technology, for instance through machine learning.
But in addition to these technical goals, there's the business side of things, and the boss said the plan "is being able to go public; to be able to get the company buttoned up at the right revenue level to go public".
"We have a voracious appetite for getting to our strategic goals, and part of that is revenue and going public."
Howard emphasised he wasn't putting the firm under pressure to make its initial public offering at any specific time – it will "not be doing things that are artificial". It seems more likely that the move will be towards the end of the three-year plan than at some point in the next year.
But, he said, "as a company aspiring to go public, revenue – and cloud revenue – is extremely important", and that, unsurprisingly, the firm will be aiming to "create more velocity in our revenue attainment".
It's an obvious next step that a number of open-source database vendors, such as Cloudera, ElasticSearch and MongoDB, have already taken. And it ties in to what Howard says is "the biggest holistic change" over the past three years: the embracing of open source.
In addition to IPOs, there have been a number of high-profile acquisitions in the area – GitHub, Mulesoft and most recently Red Hat. All of this has seen billions of dollars exchange hands, and extra value created in the stock market, Howard said.
Three years ago, Howard said, the idea of not making money was somewhat confusing for investors, and there was only one company – Red Hat – that seemed to be doing well out of open-source.
"You'd find a good 80 to 90 per cent wouldn't invest in pure open-source tech; they couldn't see through the business model," he said.
The apex of discussions with investors then, Howard said, was how anyone could make money from open source – but now those conversations have changed.
"There's more confidence in how you can bounce out aspirations of the technology, and notions of a business model to support that endeavour."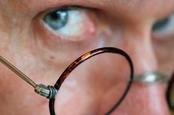 Oracle nemesis MariaDB tries to lure enterprise folk with TX 3.0
READ MORE
At the same time, he said, open-source technologies are becoming more trustworthy – reaching the same levels as legacy vendors – and enterprises are starting to question why they need to spend 10 to 100 times more on a particular company.
With that embrace, he said, companies "were suddenly getting traction, from a revenue point of view", while more creativity in licensing models allowed vendors to balance the two notions of making money and being open-source.
"It's really interesting, in so many different was," Howard said. "The recognition of open-source is not just about a business model, it's also a way in which people relate to each other and work with each other. It's a new dynamic on so many fronts."
Howard went on to talk about knock-on effect that this, and of the changing attitudes to collaborative working in the tech world more broadly, has had on legacy companies.
"It was so jarring to the proprietary vendors who pride themselves on secrecy, on taking advantage – at least monetarily, in the margins sense – from customers," he said. "Open-source destroys these artificial definitions and boundaries that have been so, so much a part of the software industry."
For Howard, it's even more jarring when you look at it over a longer timeframe. "I thought the database era was largely over in the '90s; Sybase, Informix, the big three in SQL Server, IBM DB2 and Oracle. It seemed like you had to be a billionaire to take people forward… now, it's remarkable how dynamic the market is."
Even five years ago, Howard said, most open-source software wasn't up to par with proprietary software, especially in the database world. But a continued focus from these firms has changed things, he argued.
Now, the legacy vendors are the "laggards", if you believe the Bay area resident. "They don't really want users to learn new things," he said, as an example of what he described as "hypocrisy" in the tech world in which older companies might prefer to "keep the masses ignorant" than engage with, and encourage innovation in, the wider community.
But Howard says that MariaDB can do more here, particularly in the application developer community, which he says the company communicates with less well than DBAs or database architects, who see things from a different point of view.
"A new kid out of computer science school has been taught with a spreadsheet mentality that is enforced by the simplicity that some of the NoSQL tools have," Howard said. "You have to figure out how you're going to help people augment or learn new things – that's the kind of advocacy I'd like to get better at."
When it comes to MariaDB, one legacy vendor in particular gets more airtime than most others – Oracle. That's because MariaDB was forked from MySQL by founder Monty Widenius after Oracle acquired Sun, and thus the rights to MySQL.
As MariaDB started out, the Oracle MySQL was an obvious target that it attacked with gusto. Just last year, it released an Oracle compatibility layer, which Howard said not only allows customers to migrate their applications from Oracle to MariaDB, but also use their internal skills.
"All these Oracle application developers and people familiar with Oracle – you can't just say 'jump off a cliff onto new ground'; you have to give them a bridge. Sometimes that's emotional, sometimes it's technical."
The firm can't operate as a MySQL drop-in replacement forever, though. "It's no longer a startup, it's more like a young adult. The strategy is an unfolding one," Howard said.
"For someone like me, who has spent literally all his life in the database market, the mark I want to leave isn't just about displacing MySQL or competing better with Oracle enterprise; it's about making a better database with specific features and intentions." ®