Alexa, cough up those always-on Echo audio recordings, says double-murder trial judge
Amazon gizmo may be key witness in slaying
---
A US judge has ordered Amazon to hand over any recordings made by its Echo digital assistant at a house where two women were murdered last year.
Prosecutors believe that Alexa running on the Echo may be a key witness in the case against Timothy Verrill, 34, who stands accused of the second-degree murder of Christine Sullivan, 48, and Jenna Pellegrini, 32, at a home in Farmington, New Hampshire, in 2017. He denies any wrongdoing.
The two women were stabbed on January 27, and found two days later underneath a tarpaulin under the back porch. The murder weapons – three large knives – were found wrapped in a flannel shirt buried one foot below the bodies. Prosecutors allege the two were slain by Verrill after he grew suspicious that one of them was tipping off the police about a suspected drug operation.
It is possible that the Amazon device – which has a microphone with a one-second buffer that makes and stores audio recordings when it believed it has heard the "wake word" Alexa – may have captured audio of the killings, and subsequent removal of the bodies. The device was sat on the kitchen counter at the time, we're told.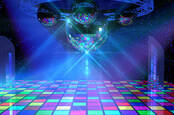 Alexa, please cause the cops to raid my home
READ MORE
Prosecutors asked Amazon to hand over any recordings from the day the women were killed until January 29, when police discovered their bodies, but the tech giant refused – something it feels is essential given people's privacy concerns about having an always-on recording device in their home.
Amazon hasn't promised to hand over any recordings yet just, despite this latest New Hampshire court order. The presiding judge stated that "the court finds there is probable cause to believe the server(s) and/or records maintained for or by Amazon.com contain recordings made by the Echo smart speaker that… contains evidence of crimes committed against Ms Sullivan, including the attack and possible removal of the body from the kitchen."
And a statement from the court reiterated the order: "The court directs Amazon.com to produce forthwith to the court any recordings made by an Echo smart speaker with Alexa voice command capability… as well as any information identifying cellular devices that were paired to that smart speaker during that time period."
Yet Amazon continues to resist, and won't rule out contesting the order when it eventually lands on its lawyers' desk. "Amazon will not release customer information without a valid and binding legal demand properly served on us," said a spokesperson, adding: "Amazon objects to overbroad or otherwise inappropriate demands as a matter of course."
Earlier case
There is no evidence that Amazon actually has recordings of the murder or subsequent events but prosecutors are keen to grab whatever information they can in a case that currently relies on largely circumstantial evidence.
The case is similar to an earlier one in 2015 when a woman was found dead in a backyard hot tub in Bentonville, Arkansas. The man who lived in the house, Nate Bates, was charged with her death and pleaded not guilty.
Police found an Alexa device on the kitchen surface and pressured Amazon to hand over any relevant recordings, but the company refused, filing a lengthy legal brief that argued the search warrant on its servers violated the First Amendment and its users' privacy – effectively the same argument that Apple made in its controversial battle with the FBI over the iPhone of the San Bernardino shooter.
However, Amazon finally handed over the recordings after Bates gave permission. The recordings didn't provide anything useful however and may even have helped Bates' case that there was several reasonable explanations for what may have happened. The charges against him were dropped in November 2017.
What happened in this case
In this more recent case, the alarm was raised by one of the victim's boyfriends, Dean Smoronk, who returned to his house on January 29 to find blood splattered on the kitchen walls and soaked into a mattress in an upstairs bedroom – where police believe one of the women was murdered. He couldn't find girlfriend Sullivan and called 911.
Verrill had previously lived at the house and was friends with Sullivan and Smoronk, the court heard. It also heard that the house was thought to be a hub for a drug trafficking operation – something that Verrill's lawyer has argued makes it likely that someone else committed the murders.
But police said Verrill's behavior was sufficiently suspicious for them to arrest him a week after the murders while he was visiting a drug rehab center. In the early hours of the day of the murder, Smoronk received a call from Verrill saying that he thought the other victim, Jenna Pellegrini, was a police informant.
A few hours later, surveillance cameras caught Verrill arriving at the house and trying to cover up the lenses of three surveillance cameras at the property before shutting the system down. Police also have evidence that he bought clean-up products from a Walmart soon after the murders, went to see a priest, and twice visited a local hospital.
But they hope that whatever Amazon does have on its servers may be enough to prove Verrill was responsible, whether audio of him speaking or the victims shouting out incriminating information, or something similarly incriminating.
Verrill has pleaded not guilty, and faces a trial in May next year. ®