Analysis If regulators ever do get around to reining in the ecommerce steamroller that is Amazon, this week's announcement of his new headquarters may be the spark.
For years, companies selling online have complained about being screwed over by Amazon: forced to play by its rules; pressured into massive discounts; coerced into letting it set prices for their products; and on and on.
This week, taxpayers and state officials in America got the same grubby experience. And they didn't much like it.
In case you don't recall, Amazon said in October last year that it was planning to open a whole new second headquarters and asked cities across America to let it know if they were interested in hosting it. It will invest around $5bn, the web monster said, and plans to hire around 50,000 people.
Well, this week it finally announced who had "won" and the decision has left pretty much everyone fuming.
First up there were those cities that didn't win: all 18 of them. Most of them kept quiet, no doubt worried about being seen as sore losers. One exception was Jersey City mayor Steven Fulop who tweeted that he felt like "this entire Amazon process was a big joke just to end up exactly where everyone guessed at the start."
And another was columnist Lee Schafer of the Star Tribune who apologized for his earlier excitement about the idea of Amazon coming to his hometown of Minnesota. Calling himself a "sap", Schafer railed that Amazon had "managed to orchestrate a sophisticated PR and marketing campaign that engaged pretty much all of North America, all to get offers of tax breaks and free stuff from cities and regions."
He went on: "We not only let Amazon get away with it, we eagerly assisted, talking and writing and tweeting about Amazon's vision and stunning growth." Now, he reckons, everyone was simply "played" by the ecommerce giant.
Congratulations! Why the long face?
But what really points to trouble brewing is the fact that the most anger has come from the actual winners of the Amazon sweepstakes.
That's right "winners" plural. Because even though Amazon constantly referred to a "a second company headquarters" and every observer believed there would be one winner, Amazon actually announced there would be two. And it will split its resources equally between them.
But, of course, it will still take advantage of the tax breaks that it was offered for a project that city managers thought would be twice the size.
The tax breaks are the first of three aspects that have infuriated people. The second is the process. And the third is the cities that were actually chosen: Long Island in New York and Arlington in Virginia.
In fact, pretty much everything about Amazon's second headquarters is a reminder that in America corporations are the people in charge and everyone else is just there to do their bidding.
You would think that having been selected that New York and Virginia would be over the moon. After all, New York governor Andrew Cuomo joked earlier this year that he would "change his name to Amazon Cuomo if that's what it takes."
But New York City council member Jimmy Van Bramer (D-26th District) and state senator Michael Gianaris (D-12th State Senate district) – who represent Long Island - were notably less excited and issued a joint statement in which they noted "serious reservations" about the deal.
They went on: "Offering massive corporate welfare from scarce public resources to one of the wealthiest corporations in the world at a time of great need in our state is just wrong. The burden should not be on the 99 per cent to prove we are worthy of the one per cent's presence in our communities, but rather on Amazon to prove it would be a responsible corporate neighbor."
Money, money, money
The offers made to Amazon by the two winning cities have been criticized for being negotiated entirely in the dark and even Long Island's own representatives were unaware of them. "If public reports about this deal prove true," they said, "we cannot support a giveaway of this magnitude."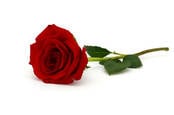 Amazon crowd-sources new HQ location, Bezos tells mayors to woo him
READ MORE
And it turns out that New York has offered the equivalent of $45,000 in incentives and tax breaks for each job Amazon says it will bring to the area: Something that has led pretty much every New Yorker to ask why on earth more of their tax dollars can't be spent on fixing up crumbling infrastructure.
Another New York Assemblyman has given the deal the thumbs down. Ron Kim (D-40th District) said that he will introduce legislation that would stop any money being handed off to Amazon by massively cutting the city's economic development subsidies. The money would be used instead to cancel student debt.
Meanwhile the woman-du-jour, first-time Representative Alexandria Ocasio-Cortez (D-14th district) has also gone on the attack after she revealed that her office has been flooded with calls from people complaining about the deal.
"Amazon is a billion-dollar company," she tweeted. "The idea that it will receive hundreds of millions of dollars in tax breaks at a time when our subway is crumbling and our communities need MORE investment, not less, is extremely concerning to residents here."
There are already local action groups preparing to fight back against Amazon.
The issue of tax breaks and incentives has angered people from day one of Amazon's announcement. What initially sounded like a refreshingly open approach and opportunity very quickly devolved in money-grubbing when it became clear that Amazon was planning to run a beauty contest in which it would pitch cities against one another for the honor of having it land in their backyard.
So... what will you give me?
It asked cities to identify for Amazon any incentives it would be willing to give them. And it went into quite some detail over what it was looking for: tax credits/exemptions, relocation grants, workforce grants, utility incentives, permitting, and fee reductions, and so on. And just to be absolutely clear, it noted in its official documentation that "the initial cost and ongoing cost of doing business" would be "critical decision drivers."
The arrogance of that approach stuck in many people's throats. But it didn't stop city managers and officials from falling over themselves to woo Amazon, imagining how getting the monster company into their town could lead to knock-on economic regeneration.
And in fact, what those officials realized but most taxpayer didn't, was that this approach has become increasingly common: where big companies are effectively paid to come to a particular city.
For years people have complained about the obscene reality that sports teams' stadiums are built with taxpayer dollars but all the profit goes to team, which is already bringing in tens of millions of dollars. But while some people don't think rationally when it comes to sports; warehouses are a different matter.
One article digging in the debacle that is the Amazon headquarters noted that local governments spend $90bn a year in tax breaks and cash grants to urge companies to come to their cities – often leaving behind their old headquarters, whose cities then offer more money to attract other companies.
Ninety billion dollars is "more than the federal government spends on housing, education, or infrastructure," the article notes. And since local government can't do what the federal government does and run up massive deficits, those deals often take directly from other programs like schools, roads, prisons and the police.
Interesting choice
Then there is the fact that the two cities chosen don't need the economic investment – at least nowhere near as much as the cities in the middle of the country who were most excited about the idea of a silver bullet for their employment, economic and societal woes. Among those that didn't get the business: Columbus, Ohio; Denver; Indianapolis; Nashville; Pittsburgh.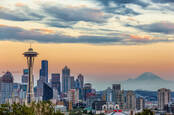 That was quick: Seattle rushes to kill tax that would mildly inconvenience Amazon
READ MORE
What appeared to be an American company looking to use its corporate power to lift up the company turns out instead to have been an elaborate scheme to drag the very best incentives out of cities where Amazon may have wanted to move from day one.
What is clear is that even though the two winners offers literally billions of dollars to the company to pick it, cities that were rejected offered even more: New Jersey and Maryland reportedly offered $7bn each. So how exactly did Amazon make it decision?
Of course, any time there is a big deal, people – especially those that lose or don't agree with its terms – gripe. But the cherry on the cake for many is how Amazon itself has run the process and continues to refuse to respond to concerns, or explain how it reached its decision, or give any indication at all that it isn't extremely pleased with itself for having pulled off a massive multi-billion-dollar heist.
As just one example that has come to light: Virginia has agreed to Amazon's demand that it provide the company with written notice of any public-record requests under the Freedom of Information Act so that Amazon can "seek a protective order or other appropriate remedy."
In other words, the state has legally agreed to help Amazon squash any efforts to make it accountable for its actions. It's hard to imagine a more pernicious use of corporate might. ®