The inventor of two patents that covers Ethernet switching products has been given permission to question the validity of his own invention.
That's the unusual upshot of a decision by a US federal appeals court this week, which ruled anyone – including the original inventor – is entitled to challenge the validity of a patent.
The question then is: why would David Cheriton, who lives in Silicon Valley, want to undermine his own invention?
And the answer to that lies in who else is named on patent 7,340,597 - "Method and apparatus for securing a communications device using a logging module" – and patent 6,377,577 – "Access control list processing in hardware." In both cases, the patent is assigned to Cisco.
Cheriton worked for Cisco at the time he come up with the inventions and he assigned his entire rights to its over to the company. Cisco said Cheriton was "compensated for his employment and… provided additional compensation for the assignment of inventions he developed during his tenure at Cisco."
But shortly after assigning his patent, Cheriton and at least a dozen other Cisco employees quit and founded Arista, where Cheriton served as chief scientist for several years. He resigned in March 2014 and in April 2015 Arista filed for a review of his patents.
Go get yourself
Under longstanding law, the inventor of a patent is not allowed to question it under the doctrine of assignor estoppel. But the court ruled [PDF] that recent laws and precedential decisions have stopped making that absolute. Instead, it decided that anyone who is not the "owner" of a patent is allowed to file for an inter partes review of that patent.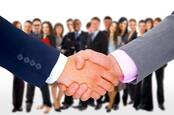 Groupon to pay IBM $57m after getting money off e-commerce patent settlement
READ MORE
Since Cheriton is not the owner, he can challenge his own patent.
And he - well, his old company - may be successful. The Patent Trial and Appeal Board (PTAB) upheld several parts of the '597 patent but also found that several were invalid due to their "obviousness." Now that it has decided that Arista can challenge the patent, the federal appeals court sent the case back down to the PTAB to review its validity.
Cheriton seemingly did a better job with his other patent: the federal court backed up [PDF] the PTAB's decision that all but one of Arista's claims against it were invalid.
So well done David Cheriton for successfully overturning an old law in order to have a crack at undermining your own patents, which you might not manage to do because you did a pretty good job of them in the first place. ®