This article is more than 1 year old
Google swallows up DeepMind Health and abolishes 'independent board'
All your Health Data are belong to us
Google has placed itself at the heart of Britain's National Health Service by absorbing its wholly owned DeepMind Health unit into the Chocolate Factory - data and all. It has also scrapped the unit's "independent review panel".
Google acquired DeepMind, an attention-grabbing UK software company founded by former games developer Demis Hassabis, in 2014. After the subsidiary launched an (AI-free*) mobile phone app for NHS clinicians called Streams, the company repeatedly promised that personal data that Streams acquired would not be used by Google.
That promise has been broken, critics have claimed, now that DeepMind Health is part of a new US-based initiative called Google Health.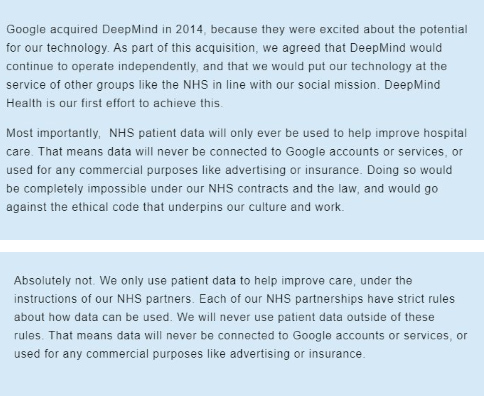 Source: DeepMind
"DeepMind said it'd never connect Streams with Google," academic and privacy researcher Dr Julia Powles wrote on Twitter. "The whole Streams app is now a Google product!! That is an atrocious breach of trust, for an already beleaguered product," she wrote.
"This move exposes DeepMind's claim to be independent as the sham it always was," MedConfidential's Phil Booth told us. "Google's interest isn't in Streams - an app that assessors have described as 'not particularly ground-breaking' - but in access to millions of NHS patients' medical records. It broke the law to get hold of the first 1.6m - after this, why would anyone trust what it says, or does?"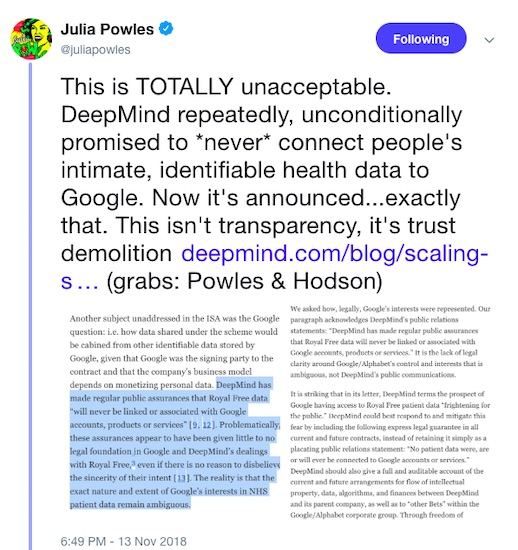 DeepMind Health has a five-year contract with 10 NHS hospitals to process the health data of 1.6 million UK patients. Last year the UK's data protection watchdog, the ICO, concluded Streams had obtained hospital patient data without sufficient consent. Patients would not have "reasonably expected" their personal data would be used to beta-test a phone app, the ICO concluded. The National Data Guardian for health and social care, Dame Fiona Caldicott, also came to the same conclusion.
(The Royal Free NHS Trust later commissioned its own audit, which astonishingly found everything was actually hunky dory [pdf].)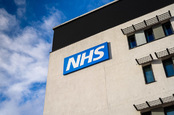 Google DeepMind trial failed to comply with data protection – ICO
READ MORE
Silent Tristero
How worthwhile was the "independent review panel" anyway? Google has a history of announcing independent review boards which never appear or are never heard of again - silent watchdogs that never bark. The Guardian looked, but couldn't find the review board that was supposed to be created when Google acquired DeepMind. One was eventually set up by DeepMind just in time for the Royal Free scandal. But how independent was it?
Members included the transhumanist AI-evangelist Professor Nick Bostrom, who believes the universe is not real but is a giant game simulation - and Shoreditch networking queen Eileen Burbidge MBE, who told Parliament's select committee on artificial intelligence this last year: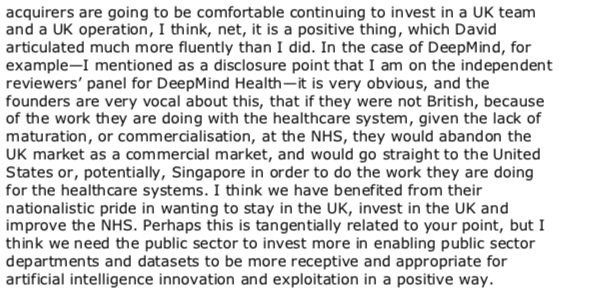 You decide how that would have worked.
"Even the pretence of needing a review panel is gone," noted MedConfidential's Booth. ®
*Bootnote
* Essentially it's a decision tree with some IM notifications built in; Streams does not use "artificial intelligence." DeepMind has explicitly said it didn't. However in its blog post announcing the transfer, the founders explain:
"Our vision is for Streams to now become an AI-powered assistant for nurses and doctors everywhere."