Biz broadband comms provider – in name at least today – Gamma is suffering from web wobbles this morning, reportedly across the UK, as customers can't access its Horizon service.
The woes for Horizon, which includes fixed and mobile telephony served up via Gamma's cloud PBX system, began just after 09:30 GMT, according to Gamma's support page.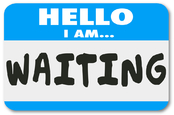 Biz phones 'n' broadband bods Gamma suffer a network TITSUP
READ MORE
Gamma said by mid-morning it had "identified the root cause which relates to one of our application clusters", and confirmed customers may also "be experiencing handset and call registration failures".
A patch was applied to the app cluster just before 11am and Gamma said it had "monitored a positive recovery" and was "replicating this work across the remaining clusters, to ensure full stability".
This work appears to be ongoing, and the most recent update at 11:28 GMT simply apologised for the "ongoing impact to service".
On Twitter, the go-to portal for customers to log their annoyances, Gamma directed plenty to its service status page and urged them to message it directly, taking their queries out to a public forum.
It's still down and more than 30 minutes. 8 care homes without phones. really critical resolved soon. Why can't we divert phones as promised when entered into contract?!

— Peter Max (@PeterMax27) November 14, 2018
Any news?
My entire company is without comms. We need an update and resolution. Fast!

— That IT Guy! (@KenHilaire) November 14, 2018
You're nearly at an hour without an update now. I assume you've just switched everything off and hoping it goes away at this rate.

— Stephen Wilson (@StWilson85) November 14, 2018
We have identified and patched the root cause of the issue and we are in the process of taking steps to stabilise call volumes across Horizon services

— Gamma Support (@GammaSvcSupport) November 14, 2018
El Reg called Gamma and a rep in the marketing department told us it is preparing to release a statement detailing the reason for the outage. "We will be able to confirm it all soon," they said, refusing to comment on whether the outage was nationwide, as one customer claimed.
Customers are waiting with bated breath. ®