Just one Corretto, give it to me... AWS brews its own blend of Java with free long-term support
Post boasts cloud host's utmost roast
Amazon may be working to rid itself of Oracle database software, but the box-and-bit shifting biz can't get enough of Oracle's coffee-themed programming technology, Java.
To be fair, Java belongs to everyone. Not the name. Oracle still owns the Java trademark. Use it at your peril. But the open source implementation of the Java Platform, Standard Edition, known as OpenJDK, comes without the risk of treading on the trademark of Java's notoriously litigious steward.
In keeping with its Java affinity, Amazon's rent-a-server subsidiary AWS is now offering Amazon Corretto, which isn't, as its name suggests, a shot of espresso with a shot of liquor. Rather it's a no cost distribution of OpenJDK for AWS customers and anyone else who wants it, wrapped in the obligatory coffee reference.
To hammer home its bid to be a Java community standard bearer, AWS has put forward James Gosling, founder and lead designer of the Java programming language and a current Amazon Web Services distinguished engineer, to offer an endorsement.
"Amazon has a long and deep history with Java," said Gosling. "I'm thrilled to see the work of our internal mission-critical Java team being made available to the rest of the world."
Amazon already relies on Corretto internally. Its AWS arm is making the software available to its customers for use in the cloud, or to anyone who wants to use it on premises or locally, on various platforms, including Amazon Linux 2, Microsoft Windows, and macOS, and as a Docker image.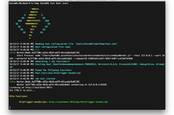 Microsoft's Azure servers want to sip your mug of serverless Java
READ MORE
It's doing so because Oracle earlier this year announced that it will no longer offer free long-term support for OpenJDK after January 2019, a decision that followed from a shift in the Java development cadence and from Oracle's apparent desire to focus on paying customers rather than freeloaders.
As a consequence of this shift, organizations requiring support for Java have to pay vendors such as Red Hat, IBM, or Oracle for security fixes and updates. Or they did until AWS intervened.
"Amazon will distribute security updates to Corretto 8 at no cost until at least June, 2023, and to Corretto 11 until at least August, 2024," explained Arun Gupta, principal open source technologist at AWS, in a blog post. "Corretto includes targeted backports from newer releases, as well as newly-developed enhancements from the OpenJDK community."
AWS last month said it will offer free long-term support for OpenJDK 8 and OpenJDK 11 Java runtimes in Amazon Linux 2 until at least June 30, 2023.
The initial preview release, Corretto 8 corresponds to OpenJDK 8, which should hit general availability in Q1 2019, around the time commercial support for Java 8 sunsets. By then, platform options will expand to include Ubuntu and Red Hat Enterprise Linux.
Corretto 11, representing OpenJDK 11, is expected before April next year, when Java 11 support ends. ®