The US House of Representatives has unanimously passed a bipartisan bill that would create a new agency to lead the federal government's cybersecurity efforts.
The Cybersecurity and Infrastructure Security Agency (CISA) Act, passed earlier this year by the Senate, would overhaul the Department of Homeland Security (DHS)'s National Protection and Programs Directorate to create CISA as a new, stand-alone agency under the umbrella of the DHS.
The House bill, H.R. 3359, was sponsored by Rep. Michael McCaul (R-TX), and cleared the House on Tuesday.
Having already passed through the Senate in a unanimous vote, the bill now heads to the White House where, should the President side with both houses of Congress and approve of the act, it will be signed into law.
"Today's vote is a significant step to stand up a federal government cybersecurity agency," said DHS Secretary Kirstjen Nielsen.
"The cyber threat landscape is constantly evolving, and we need to ensure we're properly positioned to defend America's infrastructure from threats digital and physical. It was time to reorganize and operationalize NPPD into the Cybersecurity and Infrastructure Security Agency."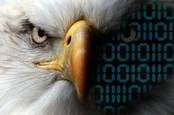 White House cyber-general says US must be able to cyber-nuke the worst of the cyber-worst
READ MORE
The new CISA (not to be confused with the 2015 surveillance bill of the same acronym) will solidify the name and role of the DHS' cybersecurity operation, consolidating both infosec and physical infrastructure security operations into a unified agency.
"Elevating the cybersecurity mission within the Department of Homeland Security, streamlining our operations, and giving NPPD a name that reflects what it actually does will help better secure the nation's critical infrastructure and cyber platforms," said Christopher Krebs, the current NPPD under secretary and presumptive head of the new agency.
"The changes will also improve the Department's ability to engage with industry and government stakeholders and recruit top cybersecurity talent."
While the bill has yet to be signed into law, the fact that it passed through both houses of Congress without a single dissenting vote would indicate it should have little trouble getting President Trump's signature. ®
Similar topics