This article is more than 1 year old
NetApp flashes plump figures. China trade worries? Let's manage 'variables within our control'
It's all about hyperconverged – no we're not breaking out those numbers
With one eye on uncertain currency movements and the developing US/ China trade war, NetApp reported a solid set of Q2 numbers, albeit figures that highlighted a slowdown in its monumental all-flash array sales growth.
The storage biz, which has cast itself - via its Data Fabric product - as the data management services bridge between the world of on-premise and cloud computing, filed revenues of $1,517bn for the period ended 26 October, up 7 per cent year-on-year.
Product sales jumped 11 per cent to $913m, including a 29 per cent bounce in all-flash-arrays (AFAs) - this compared to circa 50 per cent growth in the prior quarter that led NetApp to project an AFA run-rate of $2.2bn for fiscal '19.
NetApp CEO George Kurian was asked by analysts on a conference call to explain this material slowdown.
"I think there is a mix between flash and hybrid flash," he said, "I think the percentage of our business that's today all-flash arrays is very large. And if you look at it sequentially, in Q1, we had some benefit from ELAs (Enterprise Licensing Agreements) for all-flash arrays… so I think it's just more of a seasonal compare against the one time set of metrics in Q1."
That answer might not have convincing some analysts, who persisted with the AFA line of questioning. One asked if rivals were doing anything differently that could have dented sales and how NetApp sees that playing out.
"I think from an installed base perspective, we still have a very small percentage of our installed base on all-flash arrays, it's in the mid teens. So there is plenty of headroom," said Kurian. He added that he'd seen "no fundamental change in the competitive dynamics".
Analyst Megabuyte said the AFA shift "represented a significant slowdown" and was "of concern".
Software maintenance edged up to $236m from $224m though hardware maintenance dropped to $368m from $372m.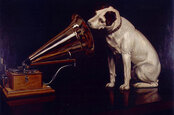 NetApp puts MAX Data, er, ONTAP and StorageGRID gets flash acceleration
READ MORE
El Reg has generally tried to steer clear of run-rates: they are potentially useful for investors, but are prone to change so are often meaningless.
NetApp talked up its Cloud Data Services business (led by the Cloud Volume line), citing a run-rate of $27m for the year but it didn't provide an inside track - if you will - of its HCI line Elements.
"We saw a broadening book of business and accelerating pipeline, and a growing number of competitive wins. So, it proves out the thesis that we've had all along that the enterprises want a solution that enables hybrid cloud infrastructure that allows IT to operate like a service provider, that allows applications infrastructure and data to be seamlessly managed whether it's on-premises or across multiple clouds," said Kurian.
"And so, our strategy is working. We've got work to do to continue to expand the scaling of our go-to-market pathways and to expand the number of price points that we need to address."
For the third quarter, NetApp forecast revenues of between $1.55bn to $1.65bn, described by Megabuyte as "soft".
NetApp CFO Ron Pasek said the business is "keeping a keen eye on changes in the macro backdrop, including increased volatility as a result of interest rates, currency headwinds and trade disputes with China."
Concentrating on execution and "managing variables within our control" is likely the best course of action, said Pasek.
Of course NetApp can and does hedge currency to mitigate currency exchange rate fluctuations but it can't really second guess the actions of a certain mop-haired president sitting in the Oval Office. ®