This article is more than 1 year old
BlackBerry absorbs Operation Cleaver beaver Cylance into threat detection unit
$1.4bn match made in heaven
BlackBerry has made its biggest acquisition ever, spending over half of its cash pile to bolster its threat detection unit.
Cylance, a relatively recent newcomer, is being bought for $1.4bn in cash.
Incoming CEO John Chen made security one of BlackBerry's priorities in 2013, as it began to withdraw from mobile into enterprise software.
The company already had a foot in enterprises and data centres, a decent reputation for secure communications, and a veteran embedded division, QNX, that put its software in nuclear power stations and cars, for example. There's also a deep portfolio of crypto patents.
BlackBerry has made some shrewd acquisitions including German outfit SecuSmart (secure calls and messaging), adopted by German Chancellor Angela Merkel in the belief that President Barack Obama's administration had bugged her phone, crisis-squawker AdHoc, and secure document company WatchDox.
The company formally established a cybersecurity Services division in 2016 (PDF), which conducts threat assessment and penetration testing. Last year BlackBerry brought these disparate efforts together under the Spark brand. Cylance means there's more to Spark than just marketecture and slides.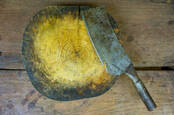 Iranian CLEAVER hacks through airport security, Cisco boxen
READ MORE
Co-founded by security expert and author Stuart McClure in 2012, Cylance specialises in machine learning threat detection. Although it's largely a B2B proposition, it also offers a subscription malware service for consumers.
Cylance's biggest claim to fame was identifying a global Iranian cyberwarfare operation codenamed "Operation Cleaver", which targeted transportation and logistics facilities. Which is uncanny. BlackBerry identified IoT logistics early on as a potentially vulnerable and under-served market, and its first effort was the container tracker, Radar.
The purchase dwarfs the $400m acquisition of one-time arch-rival Good Technology. A call will be held later today. ®