This article is more than 1 year old
If at first or second you don't succeed, you may be Microsoft: Hold off installing re-released Windows Oct Update
Six weeks after first release of build 1809, and Redmond still can't get it right
The 1809 build of Windows 10 and Windows Server is fast becoming infamous. Microsoft pulled it shortly after release when it started deleting people's files, and stumbling in other ways. Redmond reissued the software on Tuesday, and today it's clear you shouldn't rush into deploying it, if installing it at all, in its present state.
Buried among the release notes for the re-released build is this little advisory, in which Microsoft admits:
You experience the following issues in Windows 10, version 1809:
In Windows Explorer, a red X appears on the mapped network drives.
Mapped network drives are displayed as Unavailable when you run the net use command at a command prompt.
In the notification area, a notification displays the following message: 'Could not reconnect all network drives.'
We can imagine that being a little annoying for people in work environments or otherwise relying on network shares.
Microsoft does provide a number of possible workarounds for the loss of network drive connectivity – a bug it knew was present in build 1809 of Windows, but chose not to fix in the re-release. It suggests setting up script files, scheduled tasks, or changing group policy settings. That said, these mitigation steps may not last beyond a reboot, and may need to be reapplied. Microsoft says it'll sort out the issues "in the 2019 timeframe." That stunning Redmond QA process at work again, we guess.
Meanwhile, antivirus biz Trend Micro is warning that some of its customers won't be able to download the 1809 build even if they wanted to. The refreshed version sparks serious issues with Trend's OfficeScan endpoint protection system, although it appears the problem is late patching from Trend, and not an issue with Microsoft, in this case.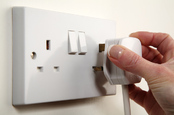 Sudden Windows 10 licence downgrades to forced Xcode upgrades: The week at Microsoft
READ MORE
"If a customer tries to retrieve and apply the Windows 10 October 2018 Update via Windows Update before applying the required Trend Micro Critical Patch (CP) - validated by certain driver versions - it will not be able to obtain the update for a period of 60 days from the official release of the Windows 10 October 2018 Update. Please note there will be no warning message," Trend said in an advisory.
"If a customer tries to apply the Windows 10 October 2018 Update via an installation package before applying the required Trend Micro Critical Patch (CP) - again validated by certain driver versions - a warning message will appear notifying the customer to first upgrade the Trend Micro product."
Finally, if you're using a Radeon HD2000 and HD4000 graphics card from AMD, you're out of luck. The new Windows build will throw out an "INVALID_POINTER_READ_c0000005_atidxx64.dll" error code and lock the screen.
Microsoft says it's looking into the issue, and in the meantime is blocking updates to Windows systems with the hardware.
All in all, try it out thoroughly before you deploy it on a system you rely on. ®