RIP Bill Godbout: Cali wildfire claims the life of master maverick of microcomputers
Silicon Valley legend dies in firestorm that has killed scores while more than 1,000 are missing
Obit Bill Godbout, a maverick techie who played a pivotal role in getting computers into the hands of the masses, was killed this week in California's wildfires. He was aged 79.
Godbout was a key figure in the personal computing revolution in the 1970s, at least in the US. Around the time Steve Jobs and Bill Gates were dumpster diving for manuals, source code, and documentation for their computer projects, Godbout was selling the parts for hobbyists to build their own computers at a price most could afford. He manufactured S-100-compatible cards, S-100 being the first industry standard expansion bus for microcomputers.
These cards formed the backbone of early systems like the Altair 8080 and homebrew machines, allowing techies to interface their processors and memory with peripherals and form useful microcomputers. This was at the time computers were typically big hulking beasts lurking in the bowels of corporations, government agencies, and academia, and not bedrooms and small offices.
As well as these accomplishments, it was the man's sheer love of the technology that people remember most.
"George Morrow summed it up much more elegantly than I," Godbout said in a 1984 interview. "He said 'I have the best of both worlds. I enjoy what I'm doing, have immense fun at it and I get paid to boot'. I couldn't concur more."
Godbout was born in New England on October 2, 1939, and went straight into a job at IBM after leaving college. But his maverick style didn't fit well with the buttoned-down, starchy atmosphere at Big Blue. At the time IBM's sales crew were called the "wingtip warriors" because of their wingtip shoes to go with their mandatory fedoras.
Intel's 8080 microprocessor also grabbed his interest, leading him to leave IBM and pursue the use of the little powerhouse.
He surfaced in the San Francisco Bay area in the 1970s, and set up Godbout Electronics, later to become CompuPro, operating out of a rundown wooden army barracks at Oakland Airport. Godbout bought up discarded electronics in bulk, mainly from military suppliers, and many in the nascent personal computing world made the trek to Oakland to get parts for their first systems.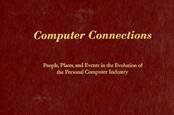 PC pioneer Gary Kildall's unpublished memoir revealed
READ MORE
"He was definitely a very respected part of the early PC industry. He often visited Gary Kildall of CP/M Digital Research fame by flying his plane to see him in Monterey," a former employee told The Register.
"I think they talked about ways to compete with Bill Gates and IBM. He was at the same level as those famous guys in many ways, and he and his team made a lot of very good hardware to run the software of that time."
It is believed Kildall was actually out and about flying with Godbout right when IBM called Kildall's home to see if Big Blue could visit Digital Research to discuss a potential deal – both Godbout and Kildall were keen pilots and would meet "at your plane or mine." IBM staff said they required a non-disclosure agreement be signed before any discussions could take place.
Kildall's wife Dorothy, who handled contract negotiations for Digital, decided against signing the draconian NDA without Gary's consent, on advice from Digital's lawyer. Gary returned later to set up a meeting with IBM, and the rest is Microsoft history. IBM had wanted to ask if Digital Research could give it an operating system for its forthcoming personal computer, and in the end shipped the PC with Redmond's PC-DOS. Digital's CP/M-86 was only offered much later after Digital Research complained PC-DOS was a little too similar to its CP/M operating system.
Bus man's holiday
That aside, Godbout had his own role to play in the development of computing. After renaming his business CompuPro he worked with fellow Institute of Electrical and Electronics Engineers (IEEE) member George Morrow to develop the S-100 data bus, also known as IEEE-696.
The S-100 bus was part of the Altair 8800 - the kit machine credited with kickstarting the personal computing revolution. The two refined the standard, reportedly after picking up a job lot of slightly damaged 100-pin boards, and fixed up a system that would allow a wide variety of processors to use the bus, not just chips from Intel.
"I was trying to peddle the next generation VDM card but Bill asked me to design and prototype a simplified VDM-1 S-100 card — I did so but he didn't take it further for his CompuPro line of computers and add-ons," said former Homebrew Computer Club member Lee Felsenstein said.
"He was a member of the poker group that included Adam Osborne, George Morrow, and Chuck Peddle, and made a bet there that Adam would not ship his Osborne-1 computer on time. He lost that bet, but it was a real squeaker — I was involved."
Godbout grew his business as the widespread appeal of computing kicked in. Former staff remember him fondly as an informal character, who combined excellent technical skills with an attitude that encouraged innovation and trust.
"He was kind of like the friendly uncle who'd let you take the sports car for a spin and laugh when you crashed it…" said former employee Mark Graybill.
"I'll remember him as the guy who trusted a 14-year-old kid with a sackful of hundreds of dollars of RAM because it was too difficult to take the bus down everyday."
You had to be there
In the 1980s Godbout turned his attention to networking; after all what's the point of all these computers if they can't work together. He changed the company's name to Viasyn (an unpopular move for some) and moved it south to Hayward.
As chairman he oversaw a rapid expansion of his business. It was an era where no real standards were being followed and there was room for outsiders to make a market for themselves. You can see more details (and a very youthful looking Bob Metcalfe) here:
Viasyn made a lot of custom computing equipment for things like medical offices, the early electronic music scene, and even niche areas like elevator control systems. However, the increasing standardization of the industry squeezed Godbout out into semi-retirement, although he remained a strong supporter of the homebrew computing scene.
He lived in the small community of Concow, around 200 miles north of San Francisco, still tinkering in his workshop and maintaining his interest in the IT field. Then, on November 8, the town was razed to the ground by a firestorm now known as the Camp Fire – the deadliest blaze in California recorded history, named after the place where it started, Camp Creek Road.
The inferno moved with terrifying speed, and it appears Godbout either didn't get the warning alerts or was overcome before he could escape the conflagration. So far more than 75 people are known to have died from the US state's wildfires this month, more than 1,300 are missing or unaccounted for. The smoke from the fires has made San Francisco the most polluted city in the world.
He is survived by his wife Karen and daughter Brandi. His family lost everything in the firestorm. A GoFundMe page has been set up to help them through these difficult times. ®